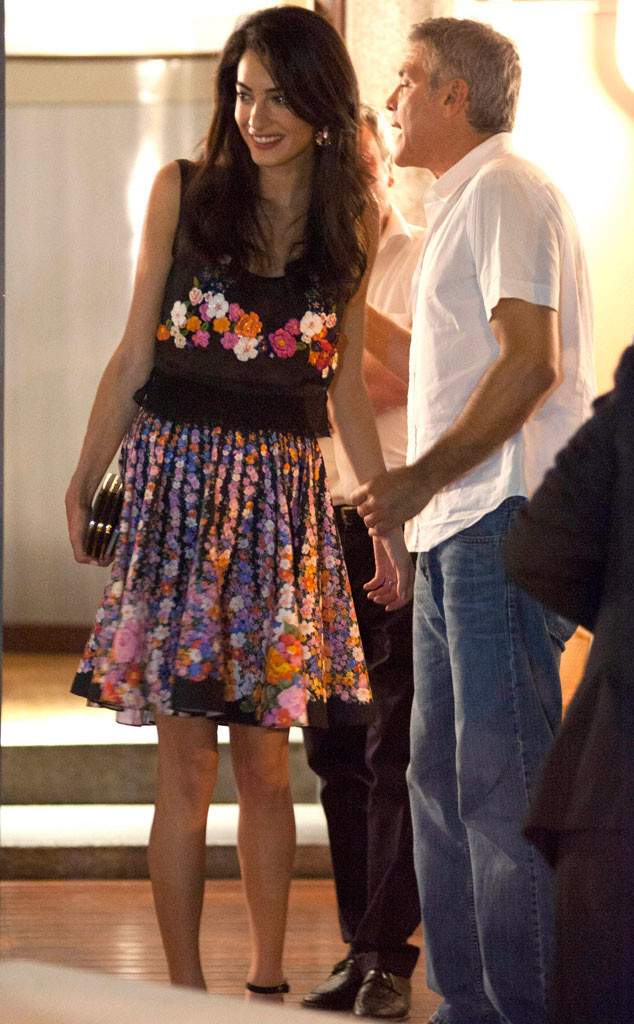 Xposure/AKM-GSI
Here come the bride and groom...pretty soon.
George Clooney and Amal Alamuddin have obtained a marriage license in London, according to multiple reports.
Cheers to England, meanwhile, for still taking the time for royal proclamations. Or, in this case, Hollywood-royalty proclamations.
A picture taken of a notice of their intent to wed that was posted outside of Chelsea Old Town Hall was first obtained by Dlisted, sent to them by an eagle-eyed reader. The public posting is a legal requirement when the proposed marriage involves citizens of the European Union, such as Alamuddin.