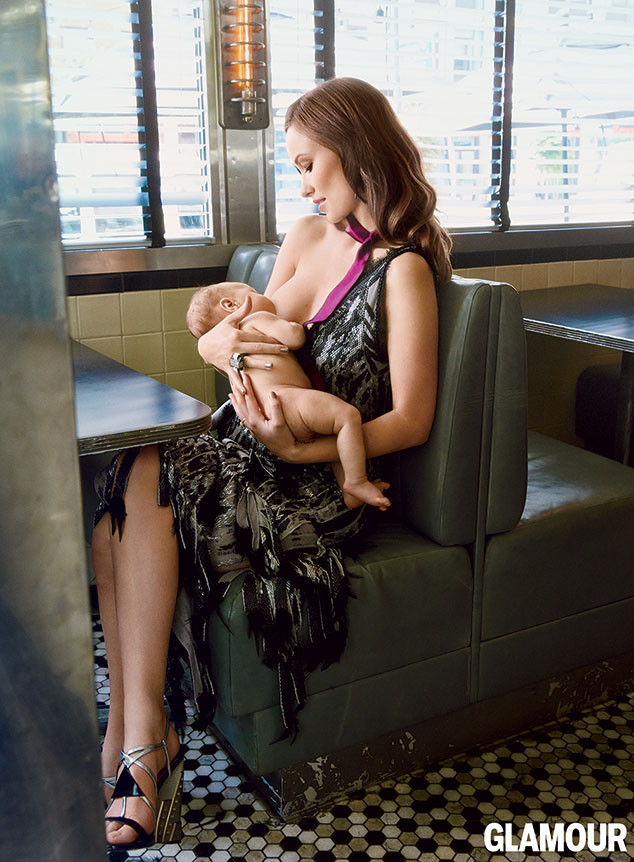 Patrick Demarchelier
It seems that Olivia Wilde is determined to end any breastfeeding stigma.
Following the release of the star's photo shoot for Glamour magazine, which is inevitably controversial seeing as how the new mom is nursing her naked son with her right breast exposed, the 30-year-old beauty took to Twitter to seemingly addressed the foreseeable backlash with a cheeky tweet in her signature humorous fashion.
"Otis ordered milkshakes. Luckily I had some on me. Then he peed on my dress. Good kid. #boobfood #whennaturecalls," Jason Sudeikis' fiancée captioned the breastfeeding pic, proving she's clearly proud of the photo.