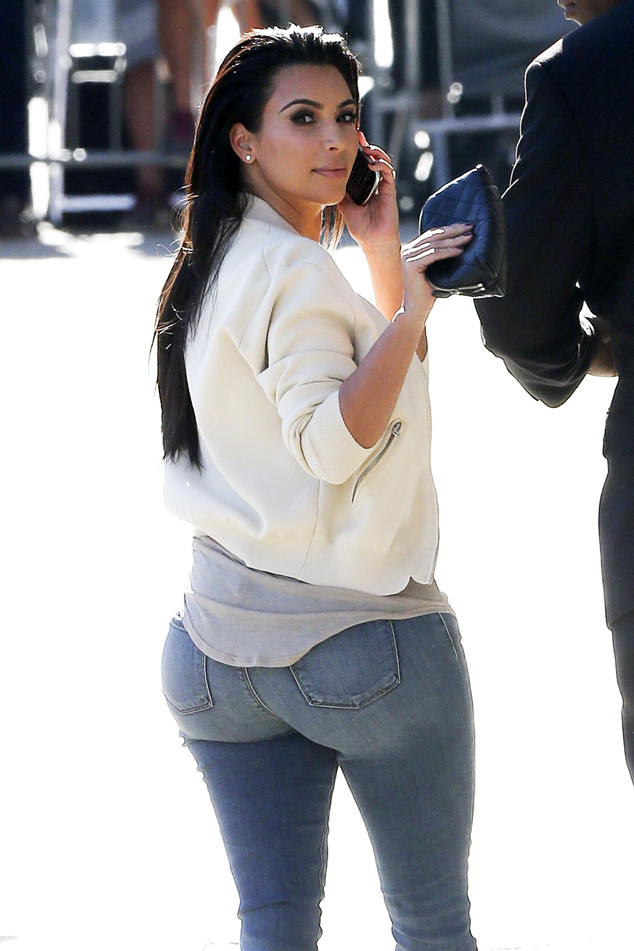 AKM-GSI
Kim Kardashian is on a mission to lose the last 15-20 pounds of baby weight.
The E! reality star took to Twitter this morning to vent her frustrations about how hard it's been to get into the best shape of her life since having North West over a year ago.
"Off to an intense workout. Can't seem to shake this last 15-20 lbs of baby weight. No more excuses. My baby is 1 years old! UGH," she wrote.
"I'm not gonna call it baby weight bc that's an excuse. I just gained weight & that's it. Why is it so much harder to lose after baby though!""
The 33-year-old then asked her Twitter followers if any of them had advice for getting back into their pre-baby jeans.