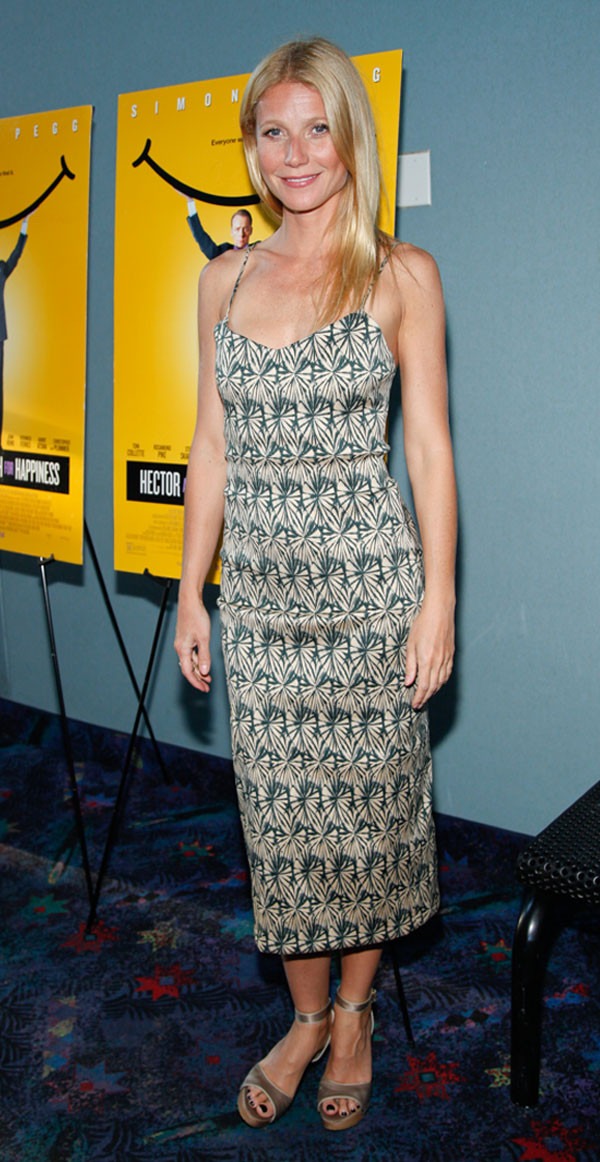 Adriel Reboh/Patrick McMullan/Sipa USA via AP Images
Beauty is pain, so they say.
You might associate getting a facial with a calming, luxurious day at the spa. But that's not the case for Gwyneth Paltrow.
The seemingly ageless 41-year-old attributes her flawless skin to a pretty painful routine. And while Gwyneth has never had any plastic surgery, she admits she's definitely experienced pain in the name of beauty.
The actress told Hello! magazine that she loves the effective but not-so-pleasant Thermage laser treatment. "It's non-invasive but it's quite painful, like having your face smacked with a rubber band that has an electric shock in it. But it works."
The Thermage treatment is also commonly known as the "face-ironing treatment." Yikes. Sound painful enough for you? But there's a reason why stars like Gwyneth keep coming back for more. The treatment boosts collagen levels in the skin's lower layers, creating a tightening effect to the top layer.
Gwyneth is also an vocal fan of Los Angeles-based celebrity facialist Sonya Dakar, who is known for her intense treatments. So now you know the secret to Gwyneth's enviable glow: She's got a really high pain threshold!
But even if you're up for the pain, Thermage laser treatments will cost you. A half-face treatment costs around $3,900, while a full-face treatment comes with the hefty price tag of $5,240.
A $5,000 electric rubber band to the face sounds pretty painful, by our standards. We'll stick to pore strips and the occasional mud mask for now.
Would you ever try these ultra-painful procedures?