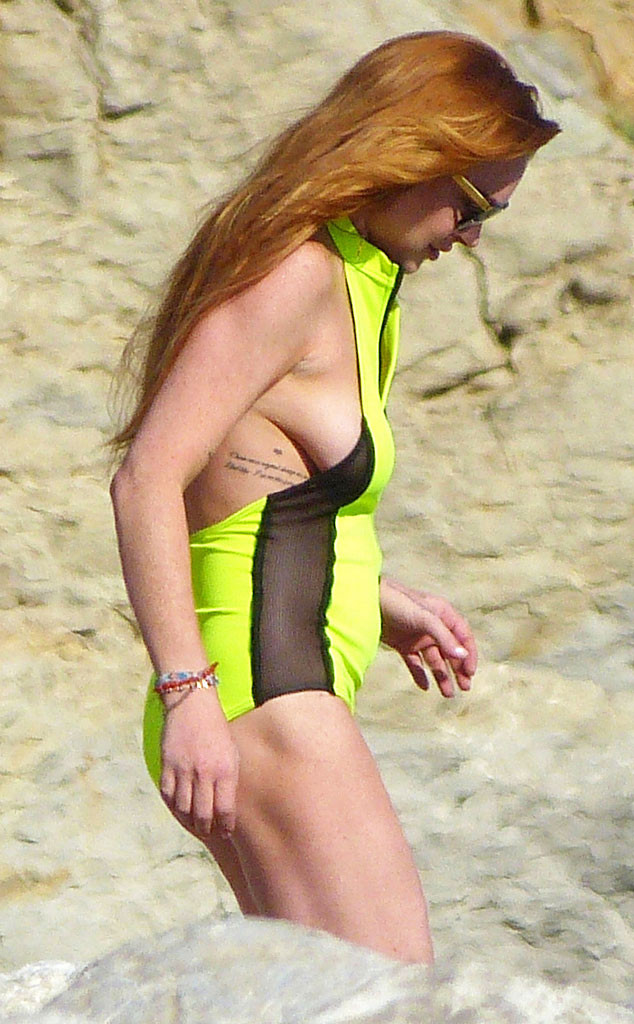 SolarPix, PacificCoastNews
It seems Justin Bieber wasn't the only one in danger of causing controversy while hanging out in Ibiza.
Lindsay Lohan's side boob came precariously close to becoming a trending topic as it nearly ventured outside of her bathing suit while she jet skied during her Spanish vacay Wednesday.
Wearing a fluorescent yellow one-piece, LiLo was hard to miss and easy fodder for the critics, but just days ago E!'s very own Fashion Police applauded the redheaded beauty for pulling off the side-boob look with sophistication.
"Not only are we writing about a side boob showcaser that is as glamorous as it is sexy but Lindsay Lohan is wearing it," our fashion fuzz said, impressed with the cut, color and overall effect of the bosom-baring ensemble.