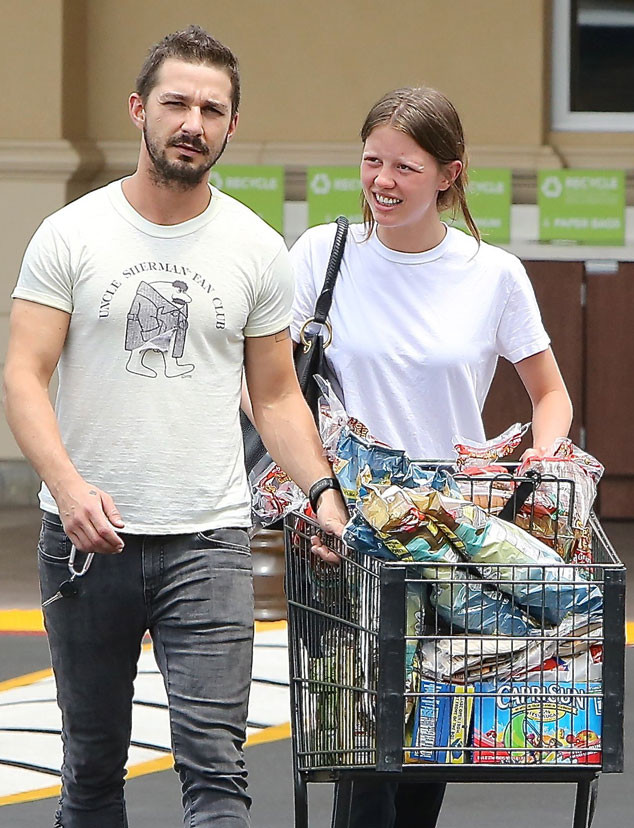 X17online.com
Shia LaBeouf has offered fans a closer glimpse into his life—or at least, his shopping cart (basically the same thing, right?).
The actor was snapped by paparazzi leaving Gelson's in Los Angeles on Sunday with girlfriend Mia Goth, and instantly we learned two things about the star: He's not afraid to indulge in carbs and sugar, and he prefers to use grocery bags as headwear as opposed to their original purpose—bagging groceries.
Although, maybe he was initially trying to be environmentally friendly but accidentally left his reuseable bags at home and refused to pay for paper or plastic? Possibly, but the true gem of this photo is finding out what Shia chooses to munch on while at home, so we used our investigative journalism skills to get the deets.