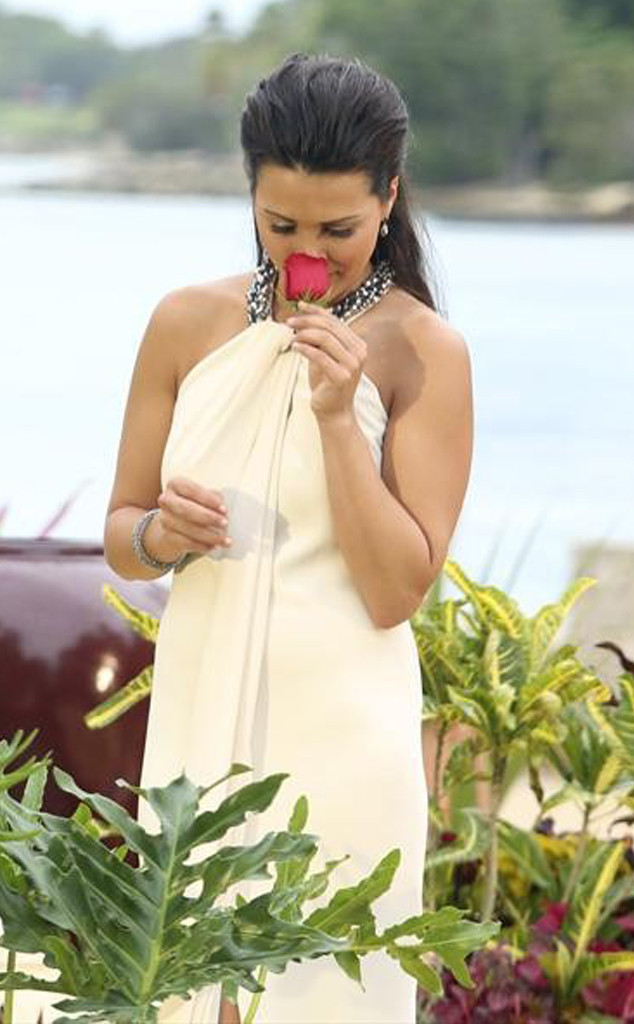 ABC/ROMAN FRANCISCO
Phew! That was quite a finale! There were tears, there was a proposal, there was Nick, being as dramatic/creepy as ever, and we were absolutely riveted. We could write you a novel about tonight's three-hour special, but we managed to pare it down to just an essay.
First, it was time for the guys to meet Andi's family. Nick's (ugh) nerves made him quiet and awkward, while Josh was loud and intense, but the parents seemed to eventually approve of both. Both men asked for Andi's dad's permission to marry her, and he told them both the same thing: He would support whatever Andi's choice was.
For Josh and Andi's final date, they took a kiss-filled yacht trip through the Caribbean. They joked about boats and handcuffs, and it was cute. Josh read Andi a sweet letter and gave her a personalized baseball card with her name written as "Andi Murray." She's totally into it.
As we headed into a commercial break, Chris Harrison asked an intriguing question, after informing us that we were going to hear from the heartbroken man that Andi rejected: "Will he finally get the chance to confront her, following several attempts to do so already?" Creep alert! Does that sound like anyone we know?