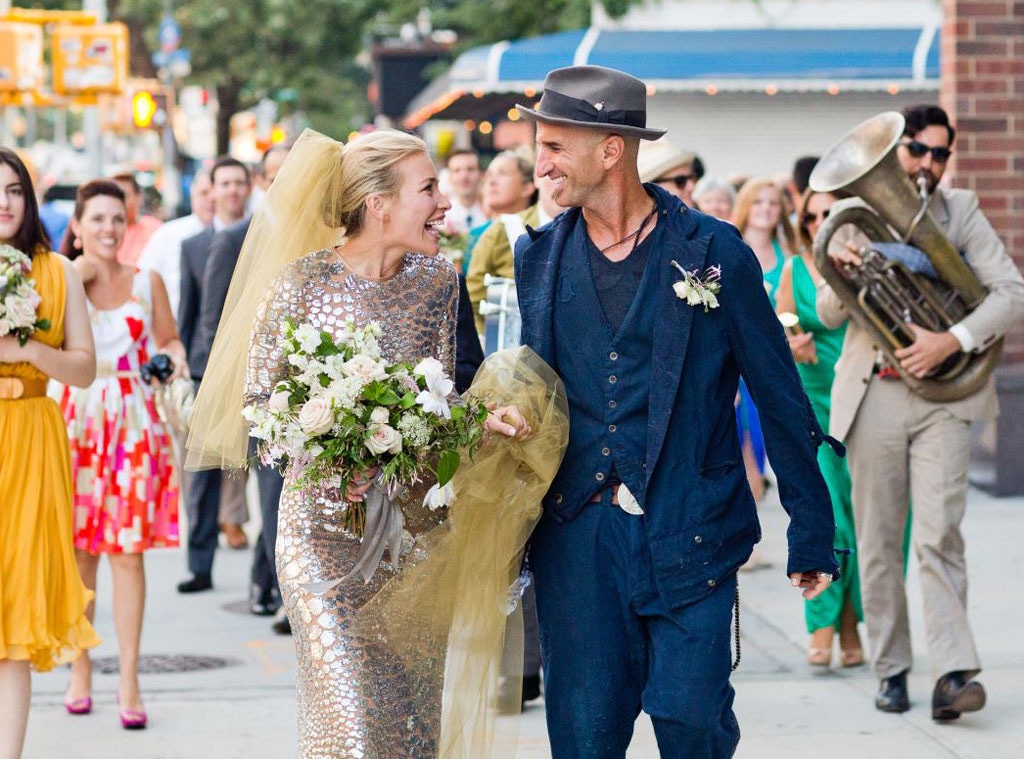 Courtesy: Piper Perabo
Here comes the bride, all dressed in…silver metallic?
That's right. Actress Piper Perabo married longtime boyfriend Stephen Kay this weekend in New York City, and we've gotta applaud the Covert Affairs star for going bold and wearing a silver wedding dress and a gold veil.
We're guessing Piper's trend-bucking getup is going to get mixed reactions. A non-traditional wedding gown is always polarizing, but we give Piper props for doing something completely unique and utterly her own. 
Now, the details. Piper's high-necked, long-sleeved animal-print gown is a Michael Kors creation. And if it looks familiar, that's because Jennifer Lopez wore the same exact dress in black to the 2013 Met Gala.
And clearly this is a celeb-adored gown, because Naomi Cambell also wore the dress to the 2014 National Television Awards in January. But Piper is the first celeb to wear this number on her wedding day.
Congrats to Piper on her nuptials, and double congrats for thinking outside the box and wearing such a unique wedding gown!
What do you think of Piper's dress and gold veil? Would you ever wear this on your wedding day?