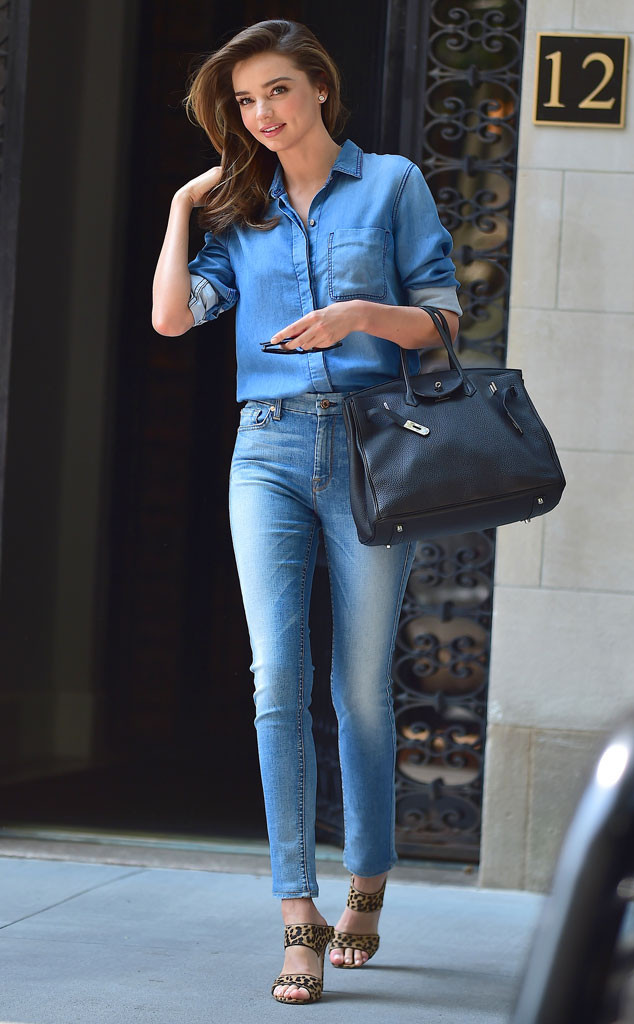 Alo Ceballos/GC Images
For Miranda Kerr, she woke up like this.
Well, almost.
The 31-year-old model and mother wrote on her Kora Organics blog that it only takes her a mere 15 minutes to get up, showered, dressed, looking fab and out the door. Pretty impressive!
"I usually have very little time in the mornings, especially with a toddler, so with these simple skin and beauty steps I can get out the door in 15 minutes," she explained on her blog.
So how does Miranda's morning routine breakdown? It starts with a lemon. "I drink a glass of warm water with the juice of half an organic lemon each morning. Warm lemon water in the morning helps kick start the digestion process for the rest of the day," she said.
And before she hops into the shower she brushes her body dry. "Dry body brushing is an integral part of my daily regime," said Miranda. "It's a great way to get the circulation going, remove dead skin cells, aid lymphatic drainage, detoxify your system and keep your skin smooth all over."