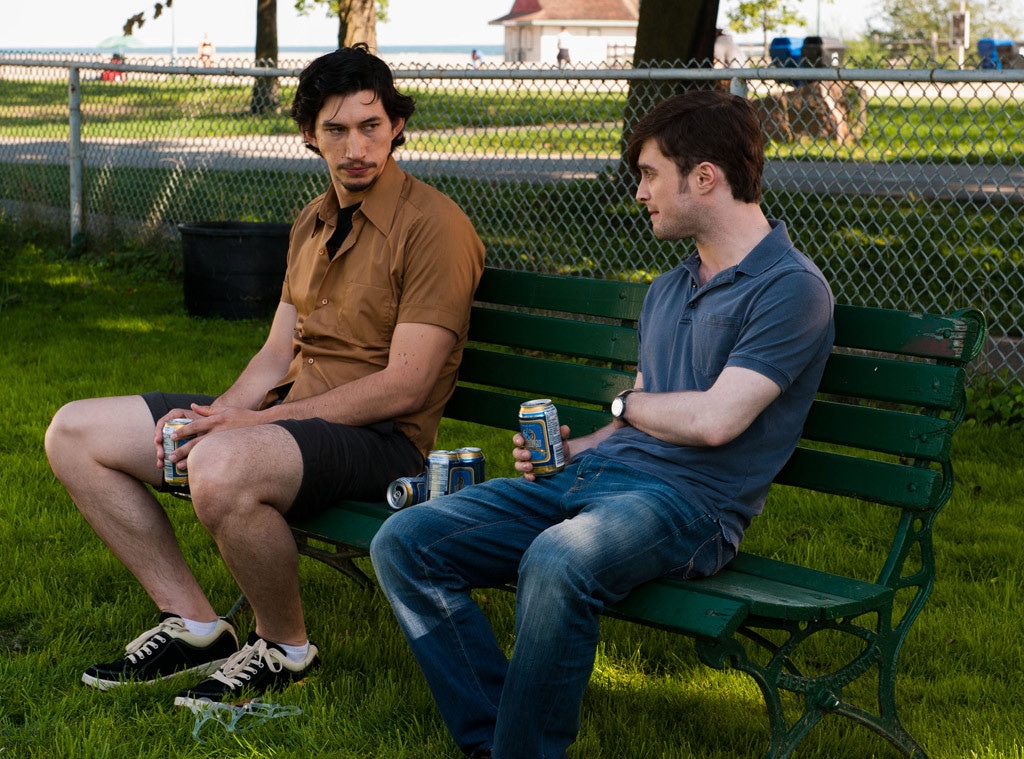 Caitlin Cronenberg/F Word Productions Inc.
Daniel Radcliffe's new film What If may be one of the sweetest movies we've seen this year, but it comes with plenty of drama.
And only E! has an exclusive clip that shows Radcliffe being verbally torn apart by Adam Driver.
In the flick (in theaters on Aug. 8), Radcliffe plays a writer of computer software manuals who falls for best friend's (Driver) cousin Chantry (Zoe Kazan), who happens to be in a five-year relationship with international copyright lawyer Ben (Life of Pi's Rafe Spall).
"Can I talk to your about something?" Radcliffe asks Driver, who replies, "I just had sex and I'm about to eat nachos. It's the greatest moment of my life—unless you screw it up with whatever you're about to say."
And then Radcliffe explains he wants to talk about Chantry.
"She's my cousin," Driver says. "It's like incest."
"She's not my cousin," Radcliffe snaps.
"Yeah, but you're like my brother so it's like my brother asking my advice on how to incestuously bang my cousin," Driver growls.
And that's when Driver really gets mean.
Watch the clip to to see Driver brutally compare Radcliffe's character to lawyer Ben by using some nachos and a rotten banana.
Ouch.