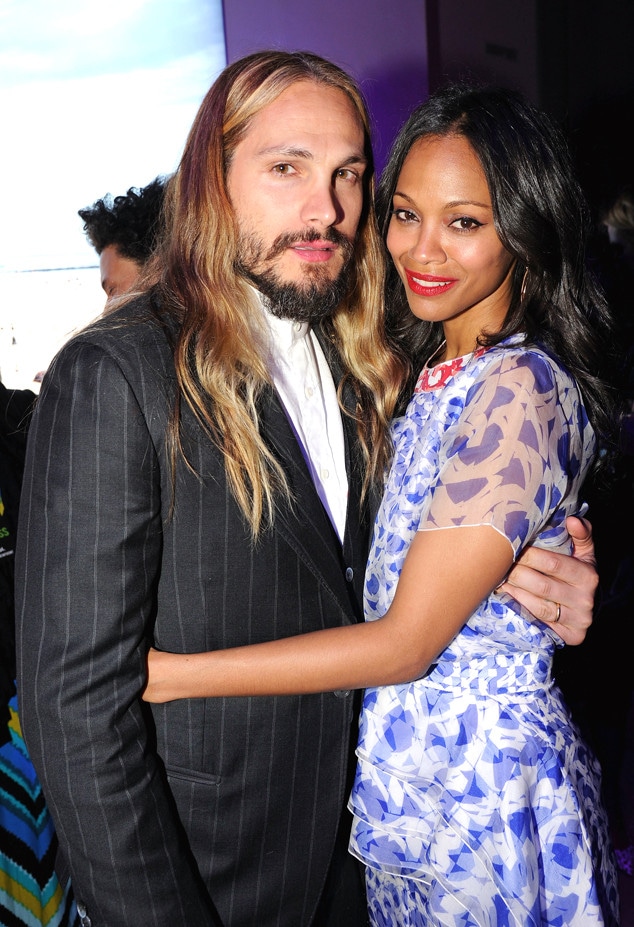 Bryan Bedder/Getty Images for AOL
UPDATE: A source confirms to E! News that Zoe are Marco are expecting!
________
UPDATE: The Hollywood Reporter has since removed the below story from their site without explanation. Meanwhile, Zoë Saldana's rep tells E! News he has not confirmed or commented on the widespread pregnancy speculation to any outlets.
________
The brunette beauty and her hubby Marco Perego have a baby on the way!
The Guardians of the Galaxy actress' publicist confirmed the pregnancy to The Hollywood Reporter Wednesday. Saldana had been on bump watch for weeks, and she made no attempt to hide her tiny baby bump at the film's premiere. For Monday's L.A. event, the 36-year-old actress wore a Louis Vuitton that emphasized her new curves.
Saldana and Perego, who got married in England last summer, have yet to comment on the baby news.
The Star Trek Into Darkness star gushed about her Italian artist husband over the weekend, telling People, "We found each other, and it was that desire and not that necessity that put us together."
Over the years, the Avatar actress has been open about her desire to start a family. "I'm Latin—we start young, honey!" Saldana admitted on the now-canceled Lifetime series The Conversation With Amanda de Cadenet in April 2012. "At 22 you're like, 'I just wanna hold something!' You want a little critter."
Saldana said she hopes to have at least "two or three" kids. "Or four or five! I don't care. They're just so delicious," she cooed. "I love the anxiety, the pressure of the loud room full of yapping kids. But I'm a kid myself. I get along very well with animals and children. I dig them. I get them. They make perfect sense to me. A child makes perfect sense to me. A child speaks more sense than an adult half of the time."
Us Weekly reports that the Star Trek Into Darkness star is three months pregnant. "Zoe has always wanted a big family," a source says in the tabloid magazine's Aug. 4 issue, "and Marco's on board too!"
(Originally published on July 23, 7:04 a.m.)