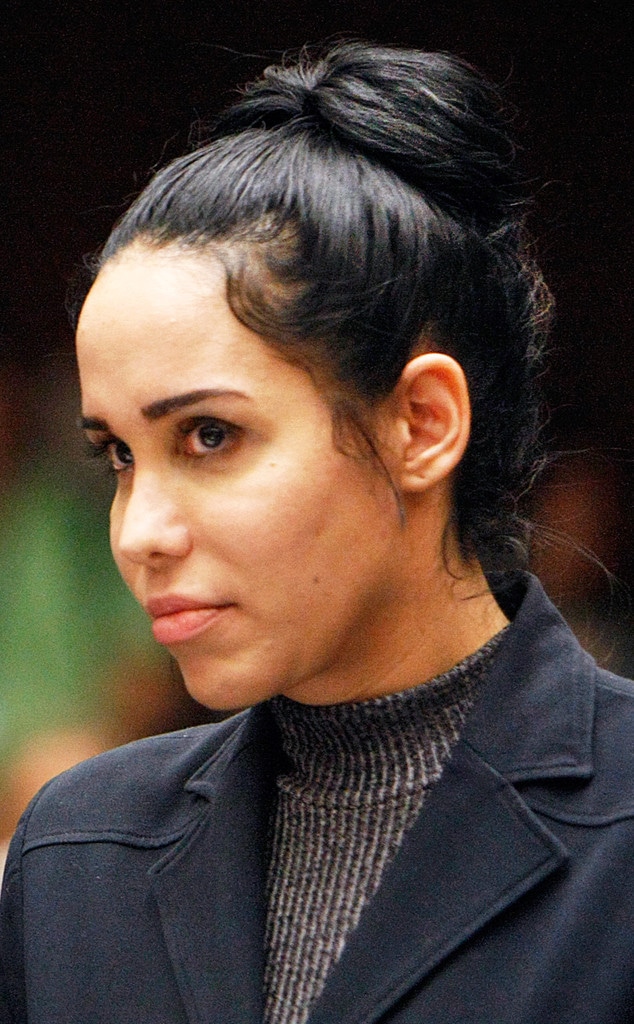 Al Seib-Pool/Getty Images
It could have been a lot worse for Nadya Suleman.
But instead, the pop-culture celeb known as Octomom pleaded no contest today to one misdemeanor count of welfare fraud.
The 39-year-old mother of 14 was originally charged with four felonies, having been accused of leaving $30,000 off her reported income on an application for public assistance in 2013 and receiving benefits she wasn't entitled to.
Suleman was sentenced to 200 hours of community service and two years of probation, as well as ordered to pay a small fine.
Per the Los Angeles Times, Suleman is said to have paid back more than $26,000 to the California Department of Health Care Services and the Los Angeles County Department of Public Social Services.
After bursting onto the scene when her octuplets were born in 2009, Suleman has supplemented her initial fame with paid appearances, TV cameos and an adult video that she later claimed was "liberating" to make.
She said on Today in 2012 that she was receiving public aid.