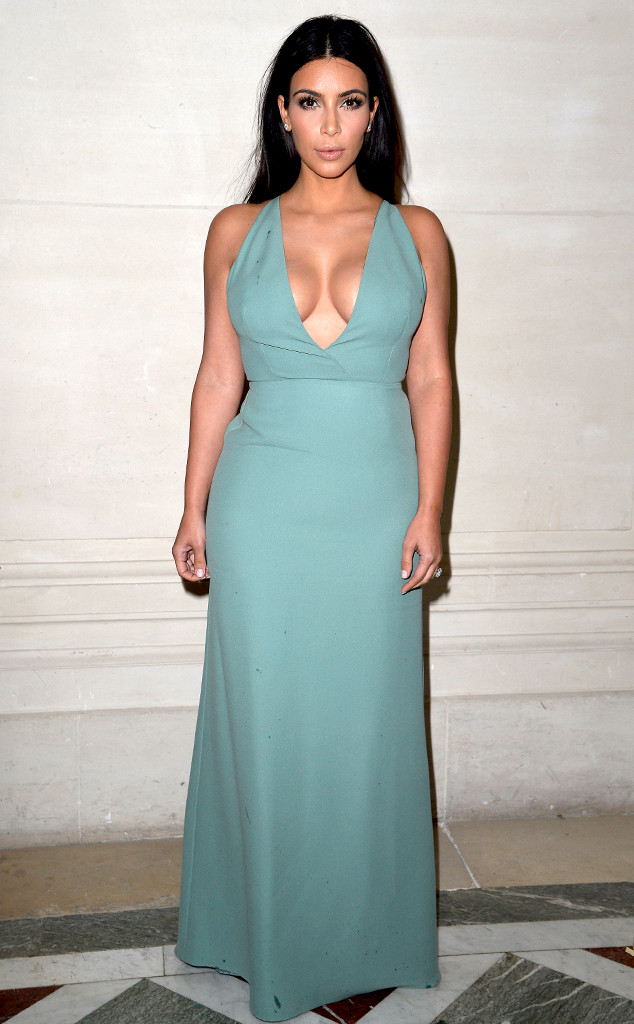 Pascal Le Segretain/Getty Images
Guys, she kids, she kids ...
Kim Kardashian took to Twitter on Saturday, July 12, to clarify comments recent she made to Elle magazine about pregnant women's maternity styles. When asked for tips about covering baby bumps, the 33-year-old reality star, mother of 1-year-old daughter North West, was quoted as saying, "I recommend hiding for a good year and having no pregnancy style" and " If you can do it, hide. Never leave the house."
"I guess you can't be sarcastic when doing interviews!" she tweeted. "I jokingly said pregnant woman should hide/stay in if they looked like I did lol. I said ask Kourt her tips bc she has the best preg style."