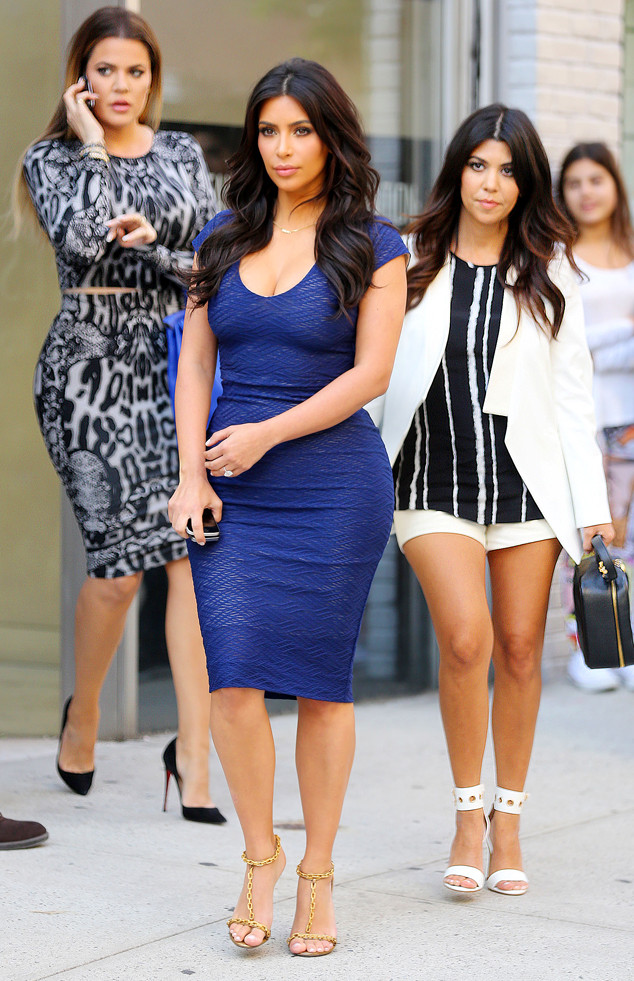 XactpiX/Splash News
UPDATE: Kim Kardashian has clarified her remarks about pregnant women. Check out what she said.
__________________________
It's no secret that Kim Kardashian became a homebody during her pregnancy.
While celebrating Babies "R" Us' partnership with Operation Shower this week, the Keeping Up With the Kardashians star was asked to give tips about dressing baby bumps. "I recommend hiding for a good year and having no pregnancy style," Kim, who gave birth to daughter North West nearly 13 months ago, told Elle at the event. "That's what I recommend. If you can do it, hide. Never leave the house."
Sister Khloe Kardashian chimed in, saying, "Okay, well that's not practical. Give a different answer."
"That's really my recommendation," Kim protested. "Wear a huge blanket."
She later relented and offered more useful advice. "I will say A Pea in the Pod saved my life—at the end of my pregnancy," Kim said. "I even wear their tanks now to work out in because they're really long."
Kourtney Kardashian, who is expecting her third child with Scott Disick, said she's all about comfort. "I'm not really into maternity clothes," she said. Referring to her outfit that day, Mason and Penelope's mom told Elle, "This is the Kardashian Kollection, and it's just a size bigger than I would normally get."