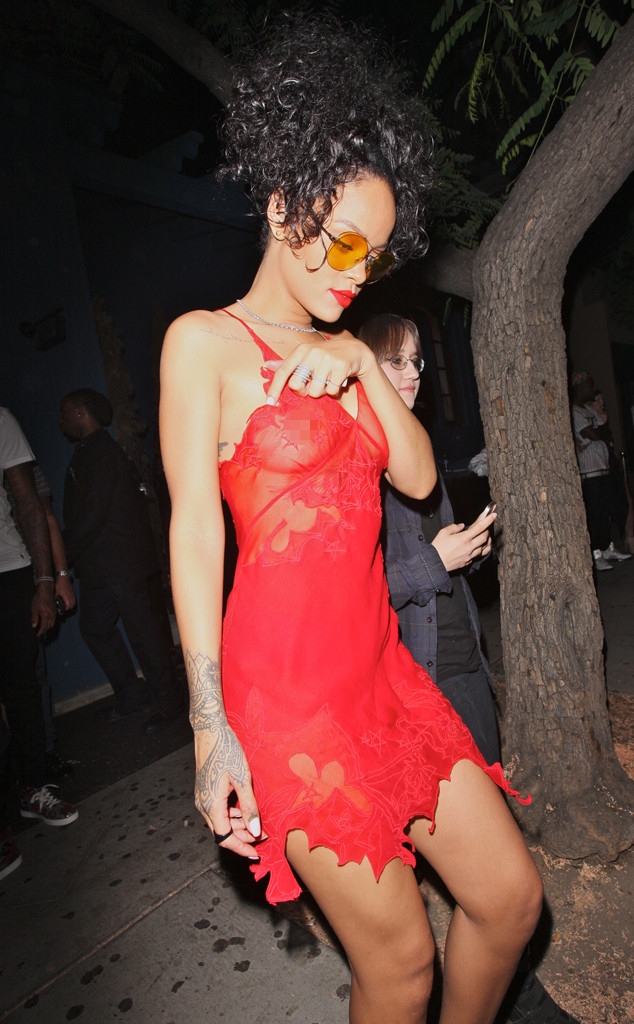 Zavar/NPG.com
Rihanna showed her appreciation for America on the Fourth of July by wearing an outfit that could probably get her arrested in a lot of other countries.
The envelope-pushing pop star went clubbing on Friday in a lacy red dress that some women would have probably paired with pasties or tape. But RiRi obviously isn't just some woman.
So there were her nipples on full display, again, as she hit the scene that night at Hooray Henry's in West Hollywood, the intricate hem of her slinky ensemble resembling the edge of an autum leaf cut out of construction paper.
Ironically, she had been treating about "BRA" all day...