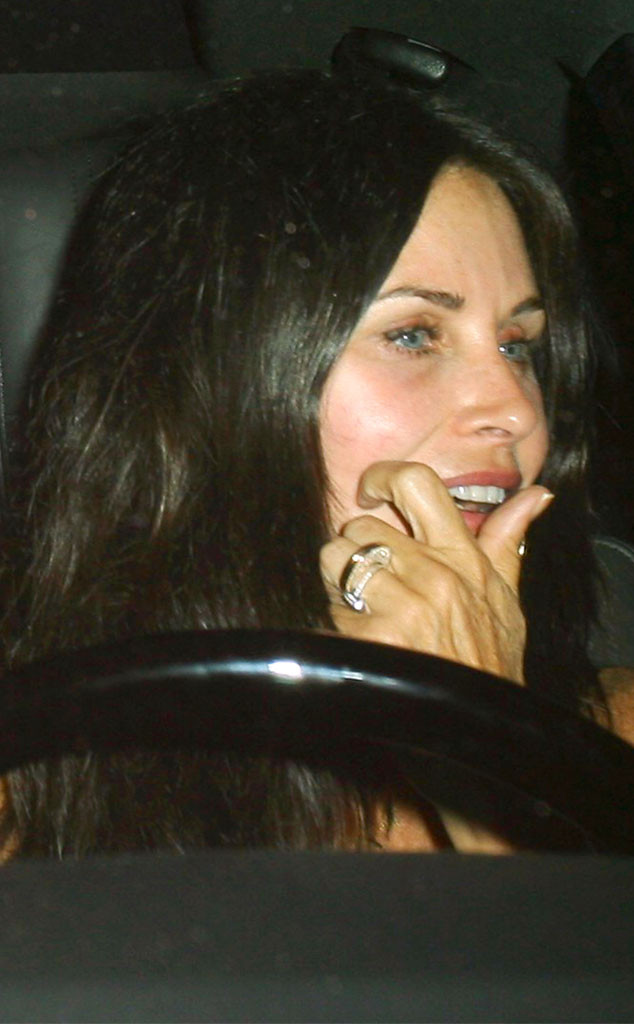 PER/FAMEFLYNET PICTURES
Congrats to Courteney Cox and Snow Patrol rocker Johnny McDaid!
After Courteney was spotted wearing a diamond engagement ring last night while out to dinner at Craig's in Los Angeles, it didn't take long for a confirmation.
Clearly elated, both stars took to Twitter to announce the big news. "I'm engaged to him!" she wrote, and he posted, "I'm engaged to her!"
OK, now let's discuss the bling, shall we?
When Courteney flashed her ring finger, we noticed that she was wearing two rings, a solid copper ring with diamonds on the underside (one she always wears), but it's the second ring that really caught our attention: her new engagement ring.