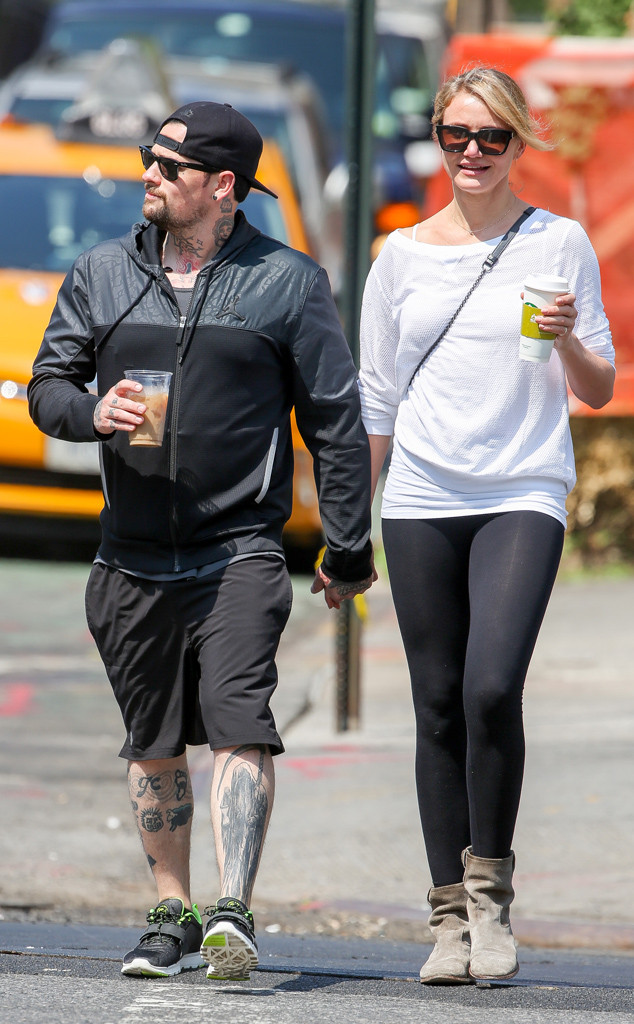 Dave Spencer/Splash News
It seems Benji Madden has confirmed he and Cameron Diaz are officially in a relationship. Well, sorta.
During an interview with a U.K. radio station this week, the 35-year-old Good Charlotte rocker and his brother Joel Madden were asked about their private lives. "You guys are both maturing now, you've got families, you're both in love," Nova FM host Wippa asked the brothers, adding, "Both got girls. Both got chicks and stuff."
"Life is good, man," Joel said before Benji added, "We're lucky guys!"