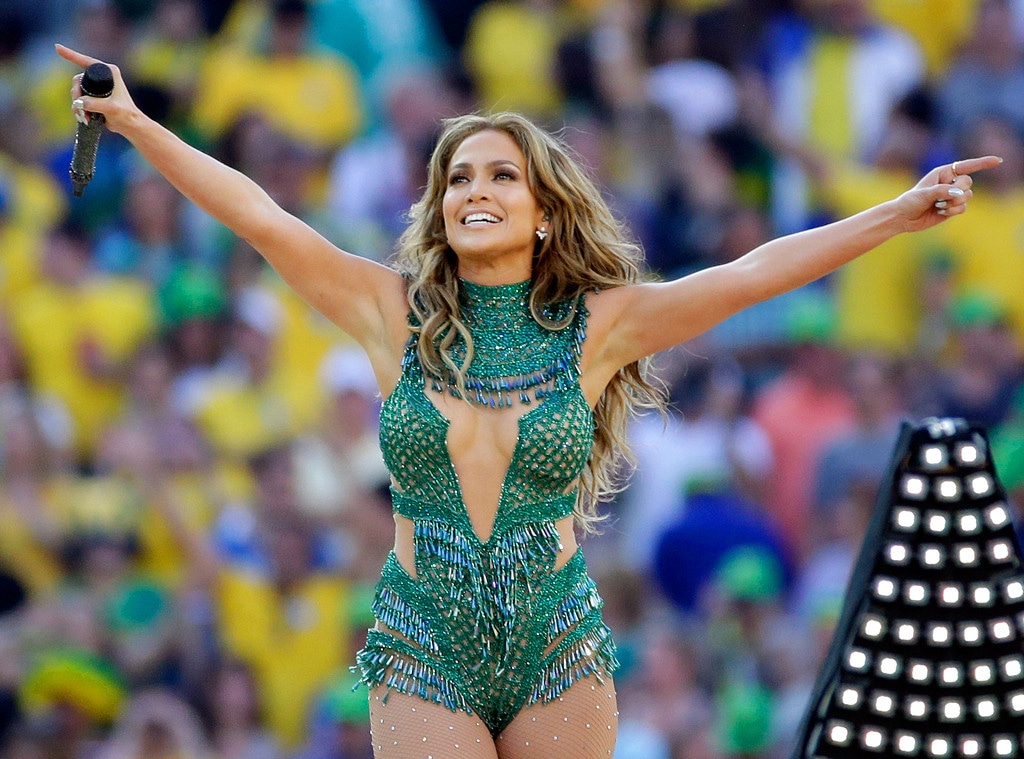 AP Photo/Felipe Dana
Game on!
The 2014 FIFA World Cup got off to an exciting start today with a star-studded opening ceremony and tons of colorful performances.
Jennifer Lopez, Pitbull and Brazilian star Claudia Leitte were all on hand to sing "We Are One" for the crowd shortly before the first game of the tournament began at Corinthians Arena.
Over 62,600 people were in attendance at Thursday's big ceremony, including Brazilian President Dilma Rousseff, UN Secretary General Ban Ki-moon and FIFA president Sepp Blatter.
And just before hitting the stage in São Paulo, J.Lo shared an Instagram video of herself dancing around backstage.
At the end of the adorable clip, the mother of two says, "Who said I wasn't coming?" before sashaying off-screen. Oh, snap!
She also shared multiple behind-the-scenes pictures of her getting her hair and makeup.
And in one of the photos, J.Lo holds up her cellphone in a case with three pictures of her adorable twins on it. Proud mama alert!
The "First Love" singer looked fabulous onstage in an emerald green leotard and Christian Louboutin ankle boots.
Meanwhile, Pitbull showed his support for his favorite team by rocking a Brazil jersey.
Pope Francis got in on the fun as well by posting the following on Twitter:
"I wish everyone a wonderful World Cup, played in a spirit of true fraternity."