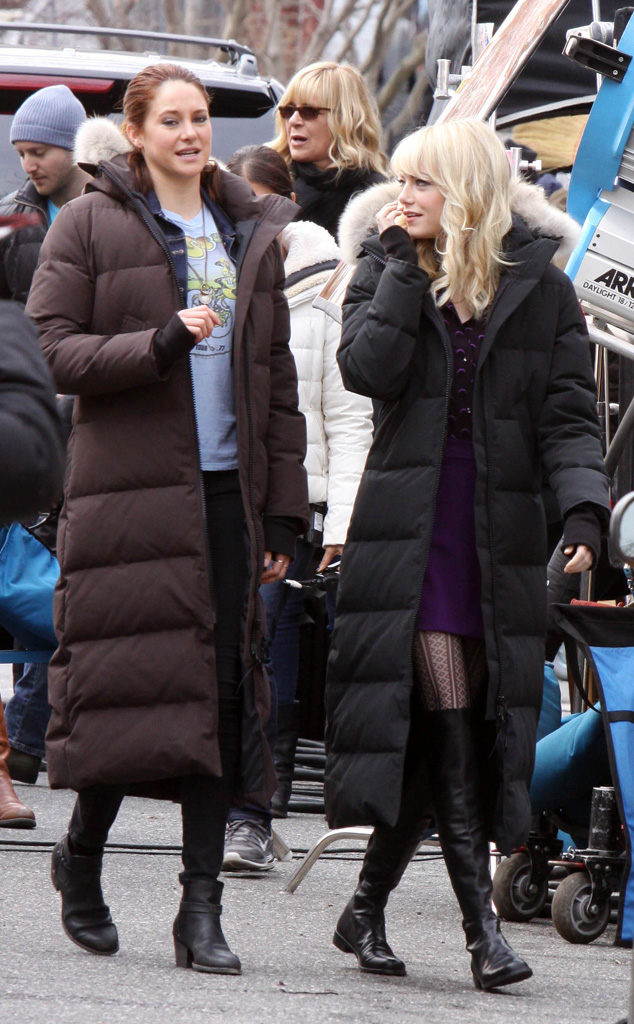 Jose Perez/Splash News
Shailene Woodley had starring roles in two of the year's biggest movies, Divergent and The Fault in Our Stars, but her supporting scenes were actually cut from another blockbuster: The Amazing Spider-Man 2. How did she handle the news that her role as Mary Jane Watson was no longer deemed necessary?
"For a few hours it was literally like, 'Oh, my God, was I awful? Why did they cut me? What are people going to think?'" she tells Vanity Fair. Woodley didn't throw herself a pity party, however. "I woke up the next morning and I was like, 'O.K., it makes total sense,'" she recalls. "I'm a pretty spiritual person, so I can just sit back and trust that everything happens for a reason, even if my ego doesn't like it."
Woodley first addressed her removal from the film in the June 18, 2013 issue of Entertainment Weekly.
"Of course I'm bummed," the up-and-coming star told the magazine at the time. "But I am a firm believer in everything happening for a specific reason." She added, "Based on the proposed plot, I completely understand the need for holding off on introducing [Mary Jane] until the next film."