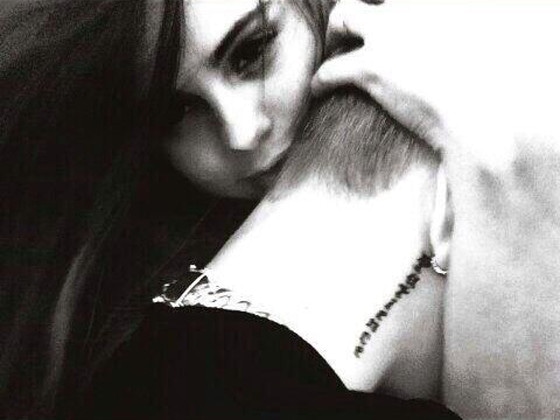 Instagram
Justin Bieber and Selena Gomez are always doing this. No, really—always.
The up and down relationship status between these two pop stars is always changing, but they also always seem to give fans a hint as to where they stand through Instagram. So, it's no surprise that Bieber's latest post caused a frenzy with Jelena lovers.
Biebs reportedly posted (then deleted, of course) a black-and-white photo of his head being snuggled into Selena's arms. Although J.B.'s face is absent in the picture, it's clear that it's him because of his latest ink on his neck.
So are they back together? Have they rekindled their romance yet again? Is Bieber just going down memory lane? One source tells E! News that they aren't aware of Justin and Selena being back together, while Bieber's rep declined to comment on his client's personal life.
Or perhaps Justin is just drawing inspiration from his relationship experiences for a new track? Cody Simpson is currently collaborating with J.B. and tweeted, "chill studio session last night with @justinbieber. wrote a beautiful guitar track. able to relate when it comes to love & women. good sht!"
It seemed like Selena and Justin were donezo for good, especially since Biebs was spotted hanging out (and hooking up) with a lot of other females recently. Meanwhile, Gomez recently returned from a trip to Nepal, where she traveled to raise awareness for children in need, on behalf of UNICEF.
Do you think Justin and Selena are back together (again)? Sound off in the comments!
—Reporting by Marc Malkin