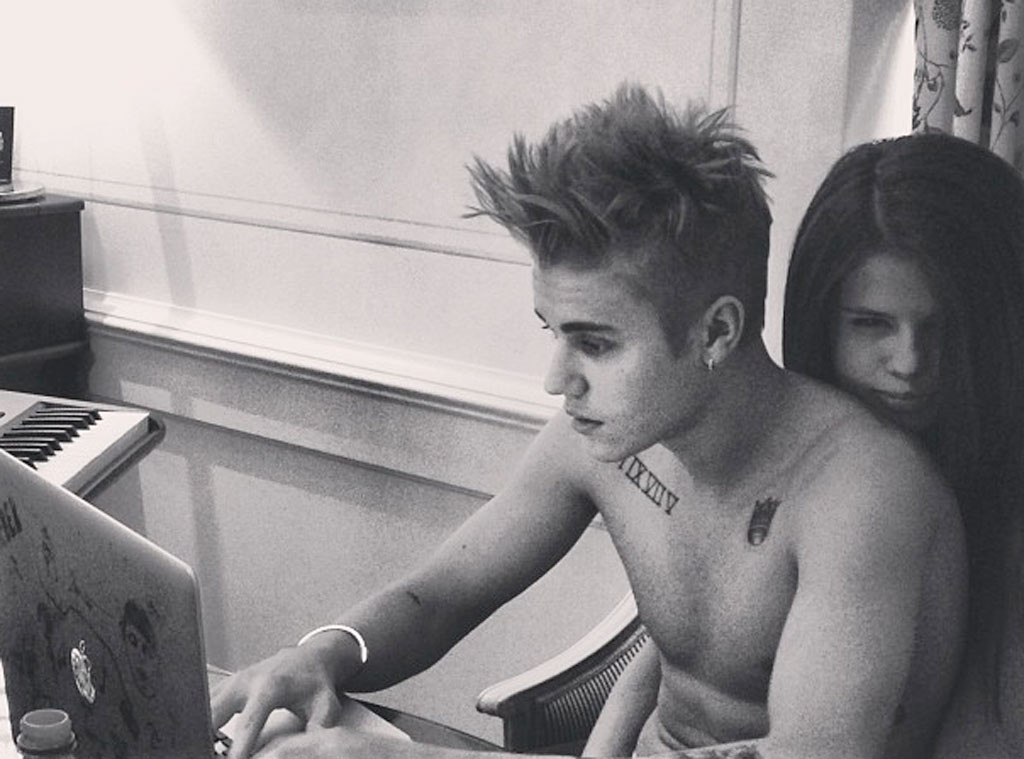 Instagram
This picture says it all!
Justin Bieber posted a photo on his Instagram on Friday that showed the singer working on his computer (shirtless, mind you) while Selena Gomez clung to his back.
As if the pic wasn't revealing enough, the caption read: "'You've been makin music for too long babe come cuddle' -her."
OK, so right now Beliebers around the world are joyously celebrating what appears to be an official confirmation that the two are back together.
This doesn't mark the first time Biebs has shown some PDA over social media with the brunette beauty. Bieber posted a photo of himself snuggling with Gomez on Saturday but then quickly deleted the shot.
Any more cute-couple pics coming our way, Justin?