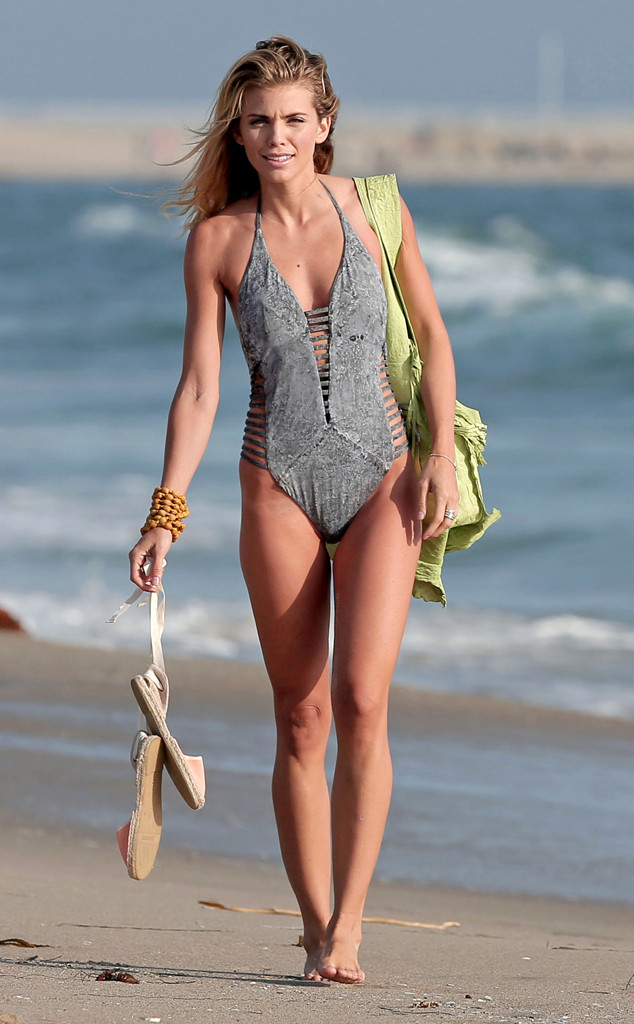 KVS, PacificCoastNews.com
AnnaLynne McCord looked as good coming as she did going when she strolled down the beach Monday wearing a sexy gray swimsuit.
Enjoying a day of sun and fun, the Dallas star casually carried her stylish espadrilles in one hand and toted a trendy lime-green fringed bag in the other—and she easily has the best bod on the range, any way you look at it.
Particularly if you see her from the back.
McCord's suit may have been a onepiece, but lace-up detailing along the sides and over the plunging neckline revealed plenty of skin, and the high-cut bottoms showed that someone has been doing her squats.
But the actress has way, way more to be proud of than just her fit figure.