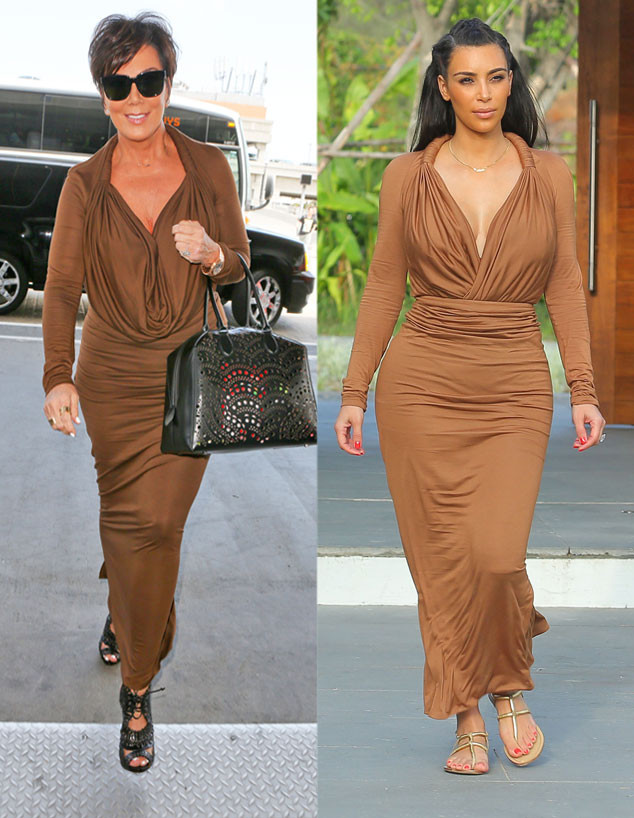 INFphoto.com; Splash News
Like daughter, like mother?
Remember when Khloe Kardashian wore a Valentino dress from her mom's closet recently? Well, apparently Kris Jenner isn't just lending clothes she's also borrowing them, so to speak.
On Monday at LAX, Kris was spotted wearing a plunging Givenchy top and maxi skirt combo that is exactly the same ensemble Kim Kardashian wore months early in Thailand. The only difference appears to be in the color: Kris' traveling garbs were a darker shade of brown than Kim's vacation duds. So while she didn't take the $1,600 top and $922 skirt straight out of Kim's wardrobe, we're pretty sure she got the idea from her daughter.