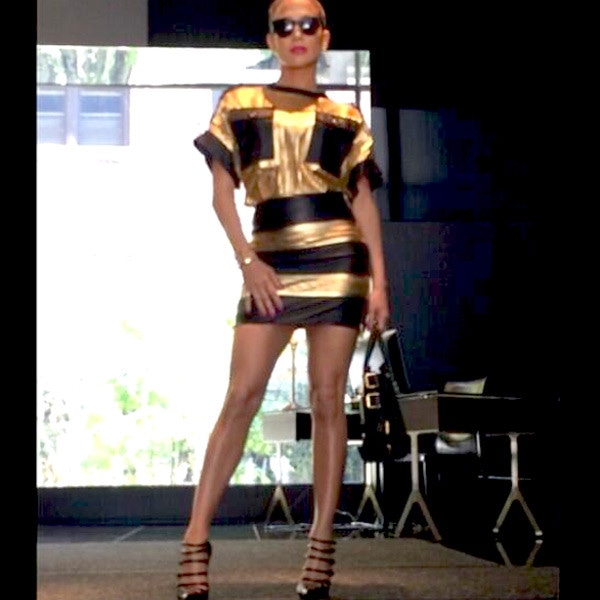 Twitter
Ooooh, get it girl!
Jennifer Lopez knows exactly how to make her first appearance since news broke that she had split from Casper Smart—by looking fabulous!
The American Idol judge flaunted her fierce figure in a gold and black mini dress at the listening party for her forthcoming album, A.K.A., in collaboration with Beats by Dre hosted by Karen Civil.
J.Lo paired the sexy getup with strappy black heels, an oversize pair of sunglasses and a chic topknot.
She posted a pic of herself posing—and showing off her enviable stems—on Twitter and wrote, "The countdown is on!!! 10 days until #JLoAKA album release."
An insider tells us, "Straight away she took pictures with everyone. She was really nice to everyone and seemed happy."
Just yesterday E! News confirmed that J.Lo had broken up with her boyfriend of two years.
So what exactly went wrong between the two?
"The relationship had not been right for a while. Smart was never going to be the love of her life, but he was fun and a nice guy to be around. It stopped being fun once his friendships with other people started to come to light," a source told us.
The decision apparently came in the wake of reports that Smart had been sexting with a transsexual he met through Instagram. Smart has since denied all claims.
"Whether there is any truth to what is being reported or not, it's irrelevant. Jennifer did not trust him."
But the two have ended their relationship on good terms, however, as our insider added, "They will remain friends."