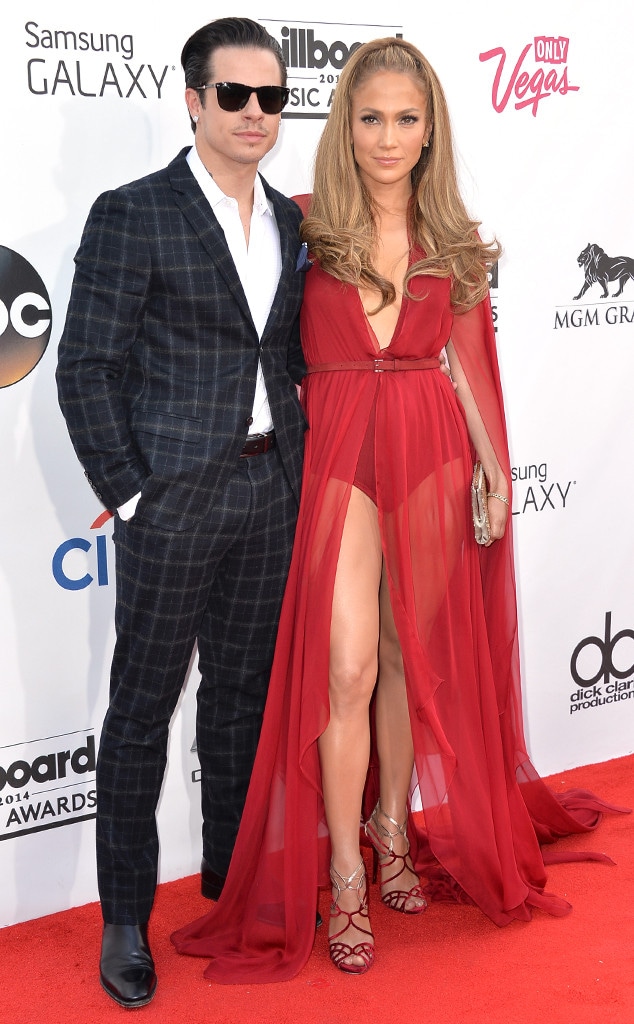 Frazer Harrison/Getty Images
Jennifer Lopez is back on the market.
The pop star and Beau "Casper" Smart have broken up after about three and a half years of dating, E! News confirms. "They were hoping to be more low key about things," says a source of their split. "He was slowly going to move out and that would be it." A rep for Lopez declined to comment.
The "First Love" singer met the dancer-choreographer not long after she and husband Marc Anthony split up in the summer of 2011 and Smart quickly became a fixture on the J.Lo circuit, escorting her to red carpet events—most recently at the Billboard Music Awards on May 18—and logging quality time with her and her children.
But while the platinum-selling artist and American Idol judge seemed to enjoy being with Smart, she never gave any indication that he might become husband No. 4.
"I'm one of those people who does not like to be alone," Lopez, 44, said at Idol's Winter TCA panel in January. "I have no shame saying that at this point in my life. I think we have to own who we are."
Asked if she planned on getting married again, she said, "I don't know, I don't know, we'll see. I always believed in that institution. My parents were married for a very long time, for 35 years. I believe in it. It's difficult. I've had my challenges but at the same time I believe in love. That's the main thing."
Then again, she also said that Smart was "fantastic" with her and Anthony's twins, Max and Emme, and was a positive creative force in her life.
"I don't like the word father figure," she mused, but "he's fantastic with the kids and he helps me very much with my work. It was his idea, he knew I had the idea to do 'Same Girl,' and go shoot that in the Bronx and he was like, 'When are we going to be in New York again? Come on I'll do it with you, let's go do it. Let's put that dream down for you.' And he basically produced it with me, so he's fantastic in that way."
We heard talk of trouble behind the scenes back in October, with a source telling E! News, ""Things are not going well at the moment," the insider says. "They are bickering and it's clear to the people around them that there is an irritation between them at the moment. It's hot and cold, but more cold than hot right now."
"He is certainly not the big love of her life—she knows that, he knows that," the source added. "If this relationship lasts it will be surprising to everyone."