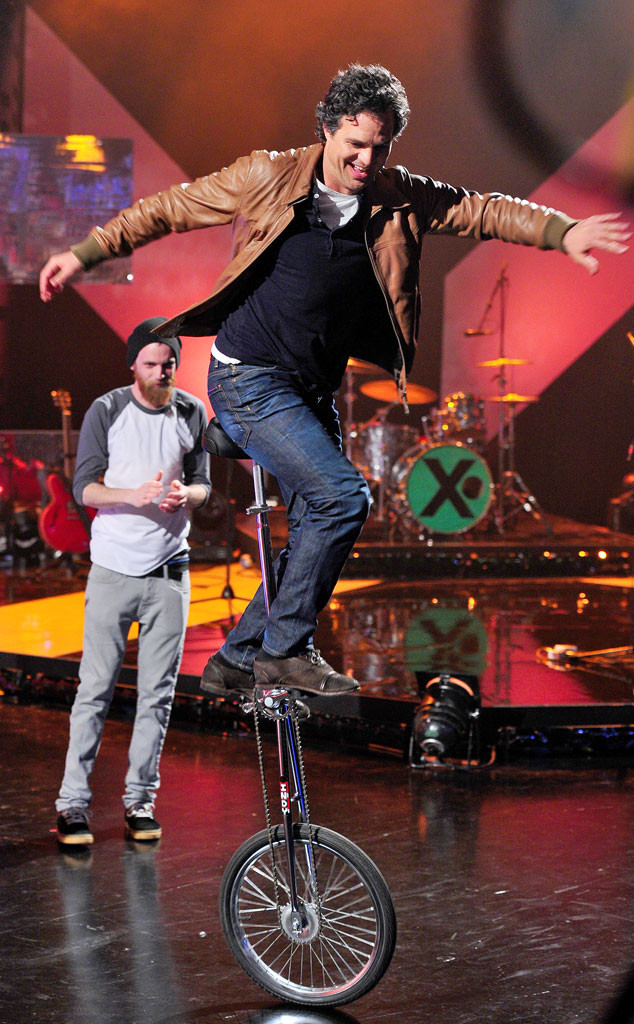 Press Association via AP Images
Give Mark Ruffalo a unicycle, and he'll ride it like a pro. Seriously!
During an appearance on The Graham Norton Show this week, the 46-year-old actor revealed an amazing hidden talent he's had for decades.
Norton began by bringing out a unicycle and urging Ruffalo to hop on and prove his skills. "I haven't done this in a long time," the Avengers star says while prepping to ride. "I was only joking when I said I was going to try it."
"I think it's been almost 25 years since I've done this," he adds.