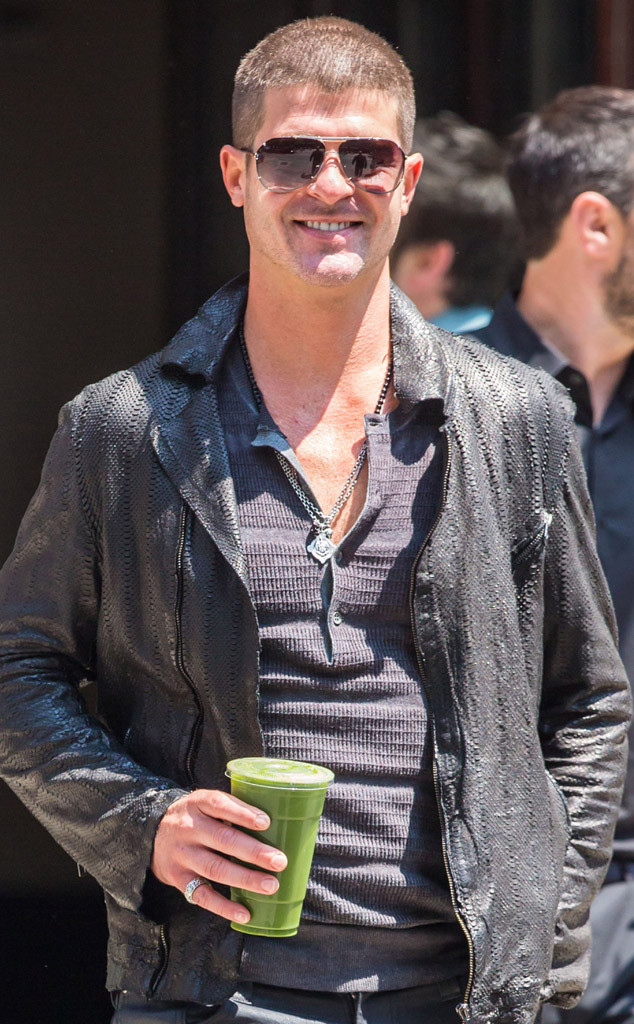 AKM-GSI
We've noticed a lot of celebs are switching up their hairstyles with something cool for summer. Beyoncé went back to ultra-long braids (which she just ditched as of last night), and stars like Mindy Kaling and Hilary Duff shortened their locks, opting for a bob haircut.
But getting a summer cut isn't just a girl thing, as proved by Robin Thicke. The 37-year-old singer was spotted leaving his hotel in New York City today sporting a very close cropped, buzz haircut.
The Blurred Lines singer looked casual in distressed jeans, a leather jacket, a printed scarf and sunglasses.
Clearly he was in the mood for something cool for the summertime. Not to mention there have been many changes happening in his personal life, and so it makes sense that he would choose this particular time to switch up his look, as well.
What do you think of Robin Thicke's new buzz haircut?