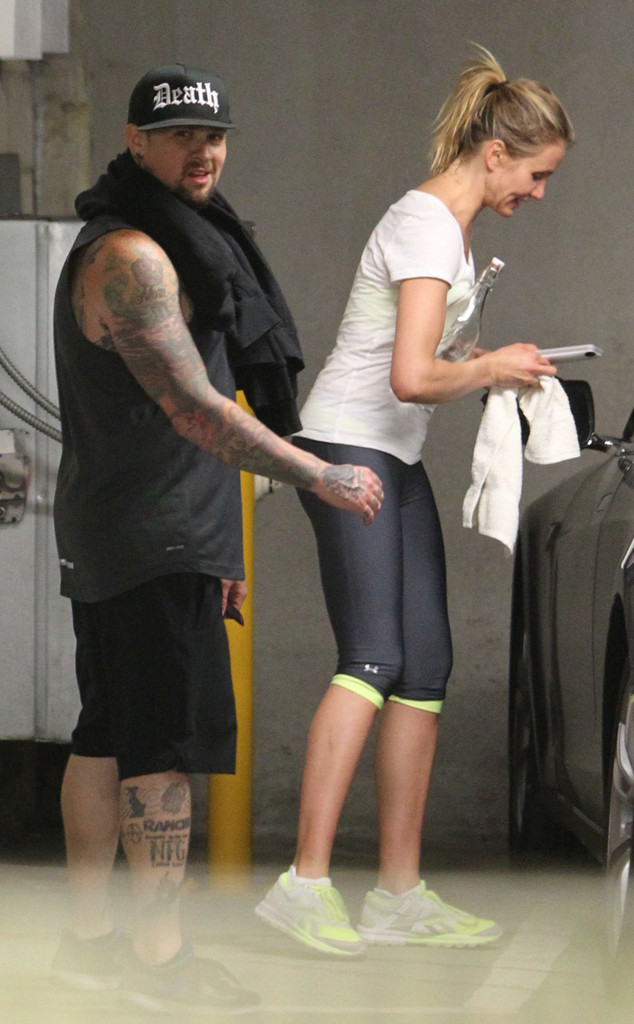 AKM-GSI
So are they or aren't they?!
Benji Madden was very vague when asked about his love life during this morning's On Air with Ryan Seacrest.
Rumors have been swirling that the singer has been dating Cameron Diaz quietly for the past month.
So when asked by Ryan Seacrest if all of the speculation is true, Benji burst into a fit of nervous laughter and said, "Well, Ryan, there's only one way to find out."
He continued, "You've got to play Ryan's Roses…that's still a radio phenomenon."
And Benji's brother, Joel Madden, was also asked about his personal life during the morning talk show.
"Everything's great...the kids are real kids, they're like full-grown...Life is good, I can't complain," Nicole Richie's hubby explained.