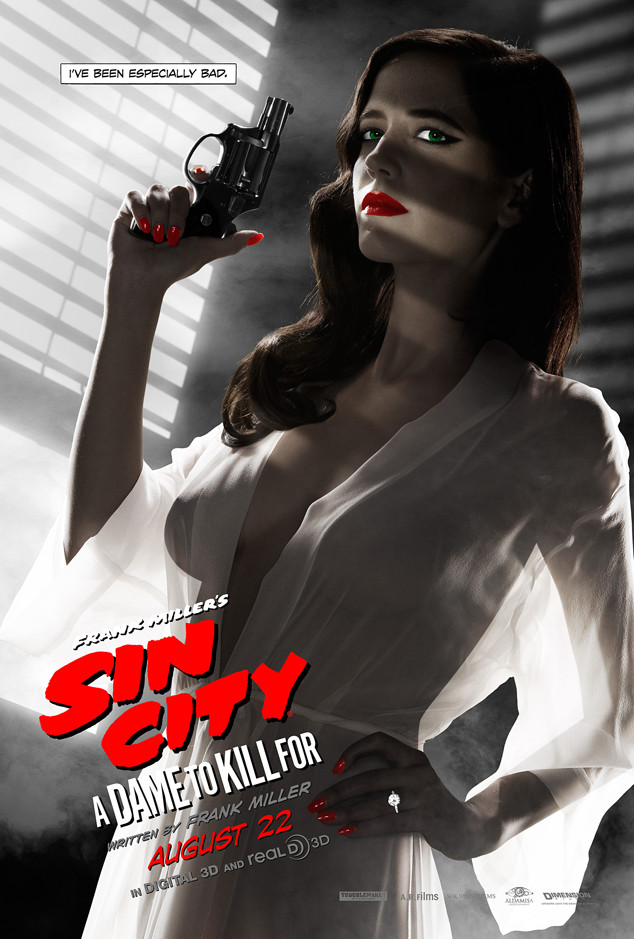 Courtesy Miramax
Eva Green is simply too sexy—at least on the poster for her new flick Sin City: A Dame to Kill For.
This according to the Motion Pictures Association of America, which has slammed the new poster for Dimension Films' and Frank Miller's upcoming flick for its nearly-nude content.
The image in question features Green in a sheer white robe, which barely covers her breasts and leaves little to the imagination.
According to Page 6, the MPAA disapproved of the poster due to the "nudity — curve of under breast and dark nipple/areola circle visible through sheer gown."