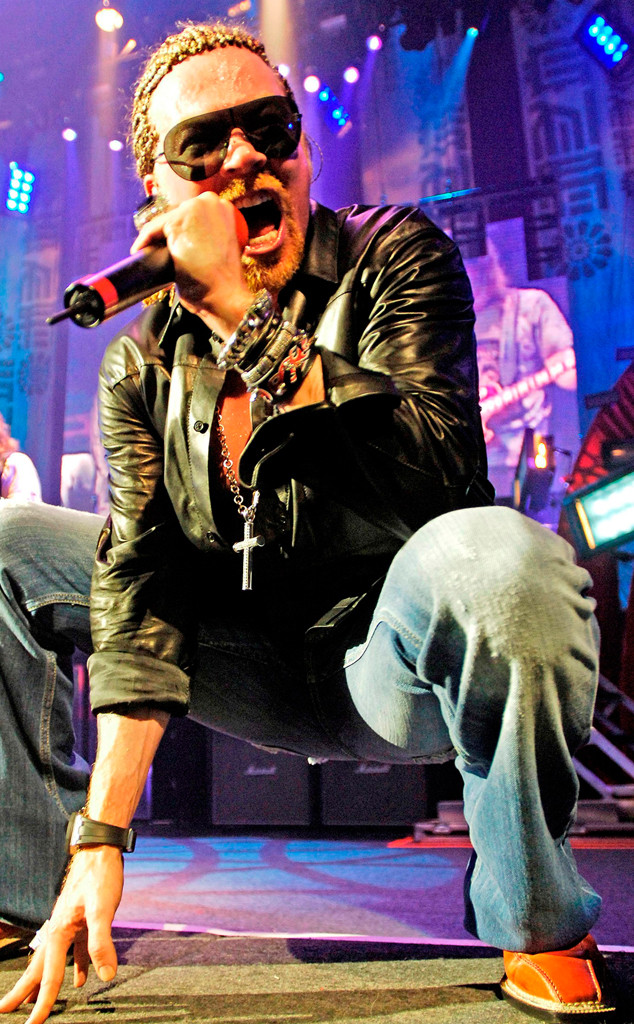 Courtesy: George Chin
Axl Rose isn't using any illusion when it comes to being on a list of the "world's greatest singers."
The Guns N' Roses frontman, whose vocal range was deemed the most expansive of all on a chart posted by ConcertHotels.com—a chart that debunkers were swift to point out was not trying to say that Rose himself was the best singer in the world—has responded to the hype in a letter to Spin.
The music mag was one of many outlets that was marveling over the analysis of which artists supposedly have bigger ranges than others, with Rose's range topping those of Mariah Carey, Prince, Steven Tyler and 73 other artists.
"Big thanks to all the fans and media for the props reacting to the Spin top vocalists article," Rose's letter began.