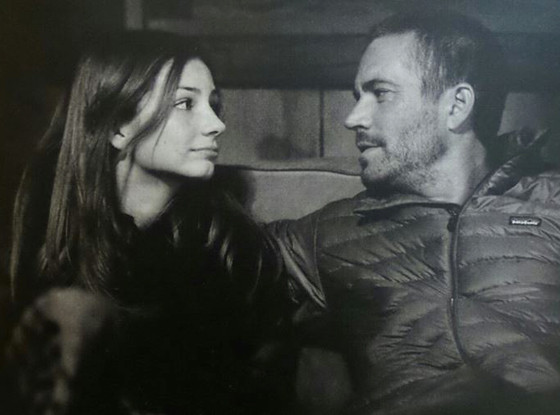 Facebook
Case dismissed.
A family court commissioner determined Wednesday that Paul Walker's daughter Meadow will live with her biological mother, Rebecca Soteros, and a nanny, effectively putting an end to the legal drama kicked up when Walker's mother petitioned to be her granddaughter's guardian.
The two sides had actually reached an agreement barely a week after Cheryl Ann Walker first surprised Meadow and Soteros by filing for guardianship, but L.A. Superior Court Commissioner David Cowan refused to close the case pending an investigation into Meadow's home life after Cheryl wrote in her petition that Soteros had a problem with alcohol.
Eamonn McCormack/WireImage
Meadow and her mom "are doing great and happy about the news," a source exclusively tells E! News. "Rebecca is done with the recovery center and is as happy as ever. They have moved in the new house and are certainly enjoying it. It is a huge house with a pool and they love it."
And now perhaps Walker, who was killed in a car crash Nov. 30, can rest more peacefully.
Amy Nieman, Meadow's court-appointed attorney, argued during today's hearing that there are "a lot of layers of support for Meadow" in place and court oversight was not needed.
An attorney for Cheryl said that his client had accepted the arrangement "in the absence of a better plan."
"Everything has gone as expected and this is a happy ending for everyone," the source added. "Rebecca has had Meadow [with her], so not much has changed. She didn't get Meadow 'back' or 'win' her. She's always had Meadow and that will never change."