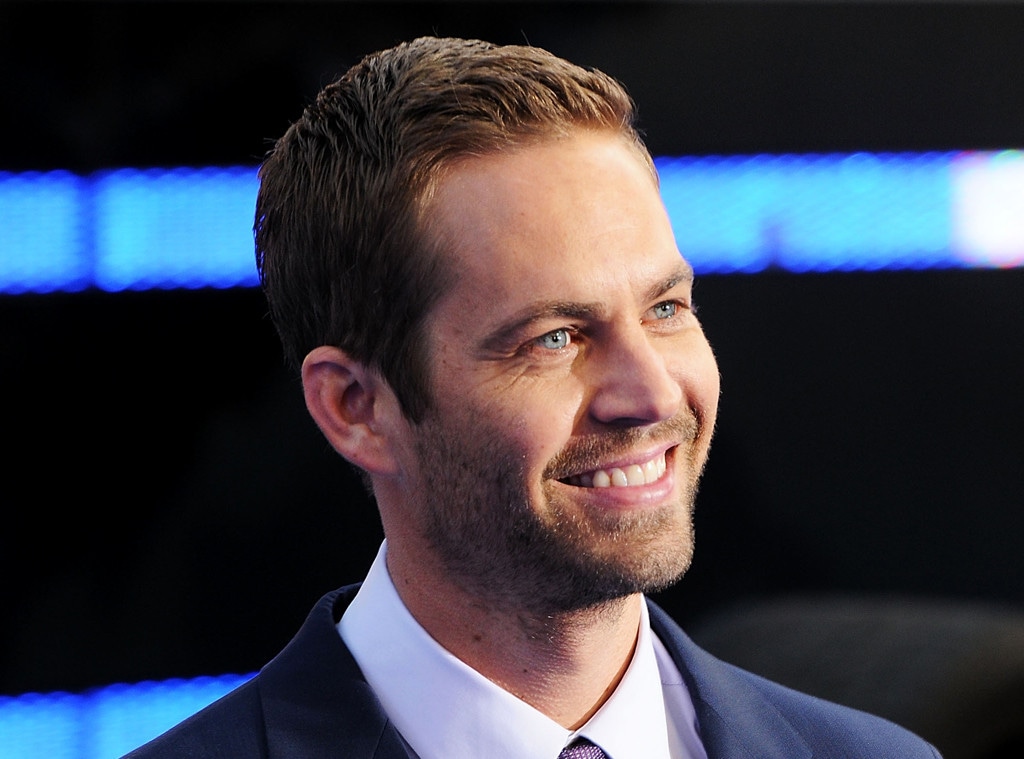 Eamonn McCormack/WireImage
Apparently Paul Walker's mother's move to become her granddaughter's legal guardian was not a unanimous decision.
"Everyone was taken by surprise," a source close to the situation exclusively tells E! News when asked about Cheryl Ann Walker's petition to become 15-year-old Meadow Walker's legal guardian, alleging in her court filing that Meadow's mom has a drinking problem.
"This has been hard on everyone close to them. [Meadow and her mom] didn't know," the insider continued. "There have been discussions but no one told them they were going ahead with it. They first heard about it when they saw it on TMZ. They are very disgusted by this. It's completely thoughtless and disrespectful."
Meadow's mother is Walker ex Rebecca Soteros. According to Cheryl Ann's petition, they have both been living with her and Meadow has been in her home since before her dad's death in a car crash on Nov. 30.
"Knowing Rebecca, I know she would never let anyone else care for her daughter. She loves her," the source says. "She has always been and will always be a good mother and there is no reason for a change. She will fight this, I'm sure, until her last breath to be [Meadow's] mom. All she wants is to have her child."
Cheryl Ann did not say anything in her filing about altering Meadow or Soteros' living arrangement. She mainly notes that it would be "necessary and convenient for Petitioner to be appointed as the guardian of the person [Meadow] and of [Walker's] estate," of which Meadow was the sole beneficiary.
Our source, however, says that Meadow and Soteros are not currently living with Cheryl Ann, but rather had stayed there "on and off" there while looking for a new place. From 2011 to 2013, the source says, mother and daughter lived together in a home in Santa Barbara, Calif., that Walker had been paying for and Soteros was her daughter's sole caretaker.
They had previously lived in Hawaii, but Meadow wanted to be closer to her dad. A few months before his death, Meadow did move in with Cheryl Ann in L.A. to be able to see her father more often.
As for the drinking problem alleged by Cheryl Ann, the insider says, "It's just crazy how people blow things out of proportion. She doesn't have a problem or a serious drinking problem. From what I know, she has never once been incapable of not taking care of her children...Rebecca is a great mother and Meadow is a very happy child. Their relationship is excellent. They are good friends and very close just like any mother and daughter. Rebecca was basically the only parent raising Meadow for the first 12 years of her life. Rebecca is a former school teacher and good with children."
Soteros does, however, have two DUIs on her record. She pleaded guilty to driving under the influence following an arrest on Oct. 18, 2003, in Newport Beach, Calif., and there is a more recent case pending in Hawaii, according to public records. A hearing is scheduled for May 2 in Hawaii. No minors were involved in either incident.
Fernanda Calfat/Getty Images
Meanwhile, L.A.-based probate and trust attorney Mina Sirkin, who is not involved with the Walker case but who specializes in such cases involving minors, trusts and estates, tells E! News that a legal guardianship of the person would entail deciding where the child would live and making personal decisions (medical, educational, etc.) for her. 
Guardianship of the estate would involve making financial decisions for the minor and would also last until she's 18. Cheryl Ann has petitioned for both kinds regarding Meadow.
According to Sirkin, to obtain guardianship of a child's person while the child's biological mother is still around, the petitioner would have to get the mother's consent or have the mother's parental rights terminated by the court. For the latter, one DUI would not necessarily be enough to have the court strip Soteros of her rights, but a pattern of bad behavior would have to be established.
A hearing on Cheryl Ann's request is scheduled for April 30. Walker's will did designate his mom as "dedicated guardian" of Meadow and "personal representative" of the estate should his father, Paul Walker III, not be able to carry on as executor.
"Grandma' motive is to care for the minor," Sirkin exclusively tells E! News. "I can see that the child's quality of life would be better if she lives with both grandma and mother, but I don't know if that is possible. Guardians of the estate and person do get paid, but I don't think this is the motive behind grandma's petition."
Another source claims that money is the main motivator behind the grandma's petition.
As for how Meadow is coping now, close to four months after her father's death at only 40 years old, our source says that the teen is back in school and doing well.
Soteros helps Meadow with her homework every day, the insider adds.
"From what I've heard, her grandmother is in no frame of mind to care for a teenager nor does she have the energy," the source says. "I hear she complains a lot about her health."
Cheryl Ann stated in her guardianship filing that she is a registered nurse who raised four children of her own and she has hired an attorney to help her navigate the estate business should she be appointed Meadow's guardian. She is a "loving a responsible person," the filing states.
—Additional reporting by Claudia Rosenbaum