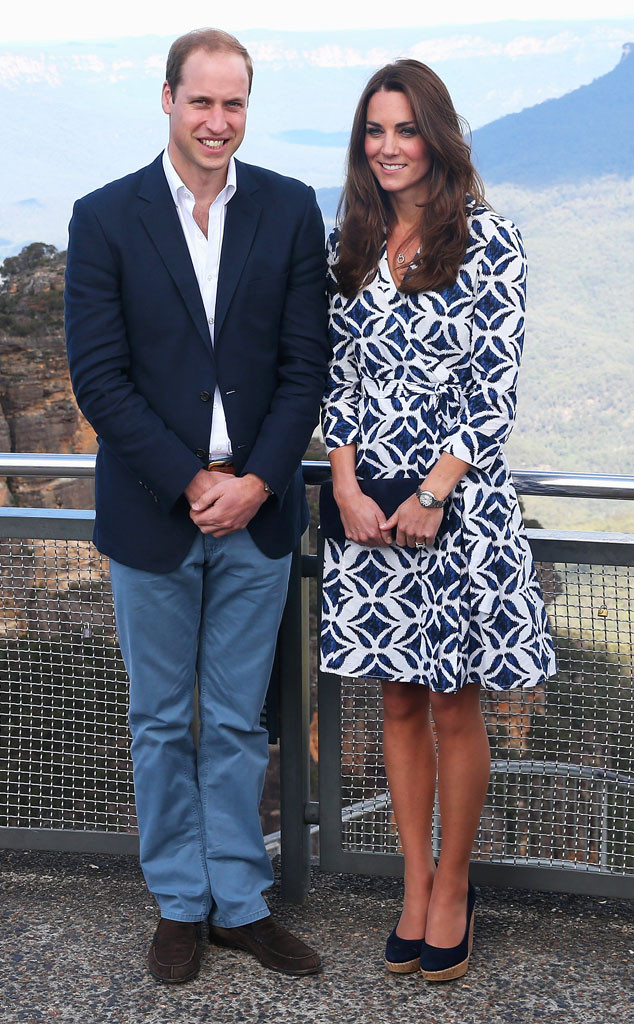 Chris Jackson/Getty Images
Do we have another Kate Middleton photo scandal on our hands?
During her royal trip to Australia with hubby Prince William recently, the Duchess of Cambridge paid a visit to the Blue Mountains near Sydney, and during their tour, a gust of wind from a nearby helicopter gave Kate an intense Marilyn Monroe moment that ultimately resulted in Middleton flashing her bare bum by accident.
And whaddya know? As her Diane von Furstenberg dress went up, the cameras went off, and German tabloid Bild published a pic of the royal's backside in their latest issue.
Not only did the tabloid publish the revealing photo, but they put it as part of a three-way photo split that included Kim Kardashian and sister Khloé flaunting their famous assets as well, asking readers to compare the three bottoms. The photo was captioned, "Khloé, Kim and Kate—backsides which have moved us these past few days."
The Palace has yet to comment on the incident.
This comes nearly two years after topless photos of Middleton, which were reportedly taken while the Duke and Duchess of Cambridge were on vacation in Provence in France at a privately owned château, were published by French magazine Closer. The royal couple filed a criminal complaint over the publication of said photos and a French court blocked Closer from running the revealing images, ordering it to surrender all digital copies of the pics.