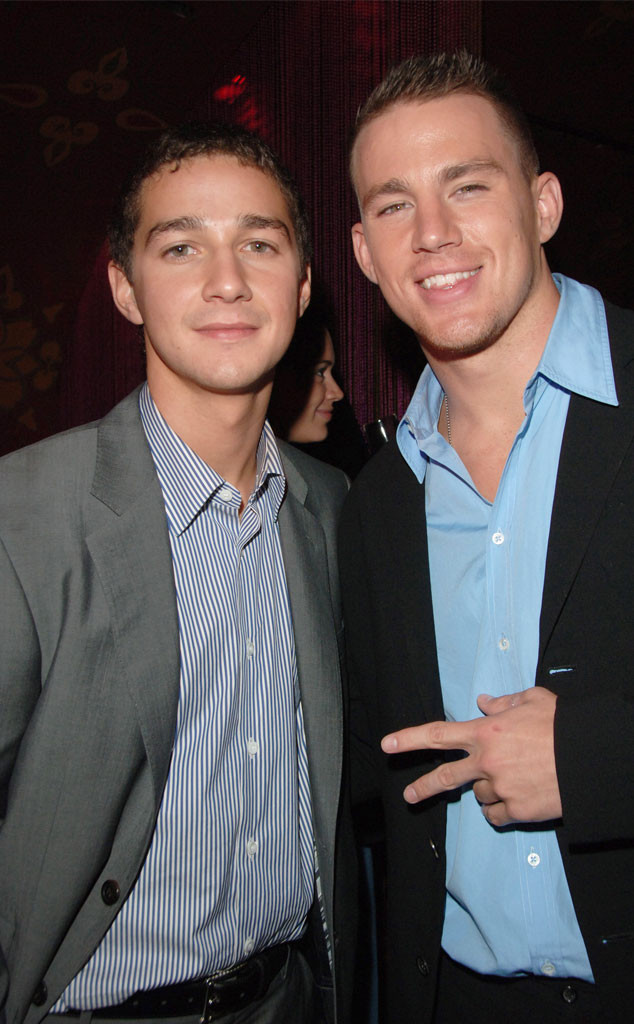 Jason Kempin/FilmMagic
Channing Tatum and Shia LaBeouf became fast friends before filming 2006's A Guide to Recognizing Your Saints. In fact, just before cameras rolled, the young co-stars enjoyed a wild night of debauchery.
"Me and Shia, I think we had just met that day," Tatum, 34, says in a just-released GQ excerpt. "We were, like, 'What shall we go out and do?' We were drinking. And I think our initial thing was 'Alright, let's go out and try and get in a fight!' This was just young, dumb idiot actors thinking that that's going to bond us. Because we'll shed blood together, blah, blah, blah. I've never seen him since then."
In a 2008 GQ profile, LaBeouf opened up about his night with Tatum and co-star Peter Tambakis. "We were walking around the Upper East Side in this rebel mind-set, trying to be like street kids," he said.