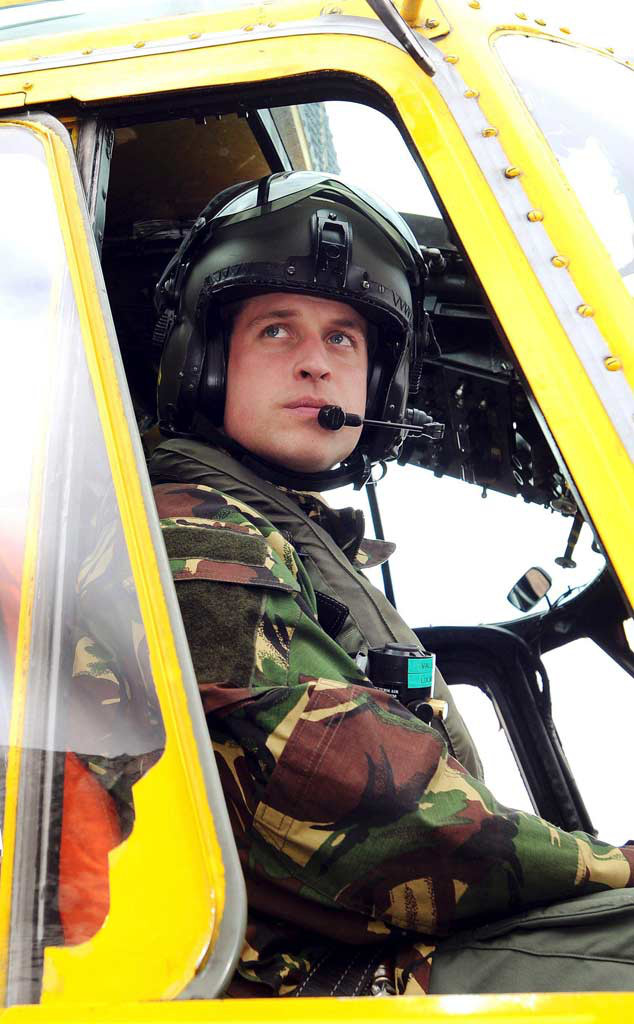 JOHN STILLWELL/AFP/Getty Images
Is Prince William headed back into the pilot seat?
Rumors are swirling that Prince George's papa is thinking about going back to work before presuming his duties as a fulltime royal.
The Duke of Cambridge stepped down from his post as a rescue pilot with the RAF a year ago, just in time for his son's arrival, but is said to be considering a similar position.
Sources tell the Daily Mail that the royal is looking into working with the East Anglian air ambulance service.
Prince William is believed to be taking a transitional year of public service before he starts focusing solely on his responsibilities as a royal and the future King of England.