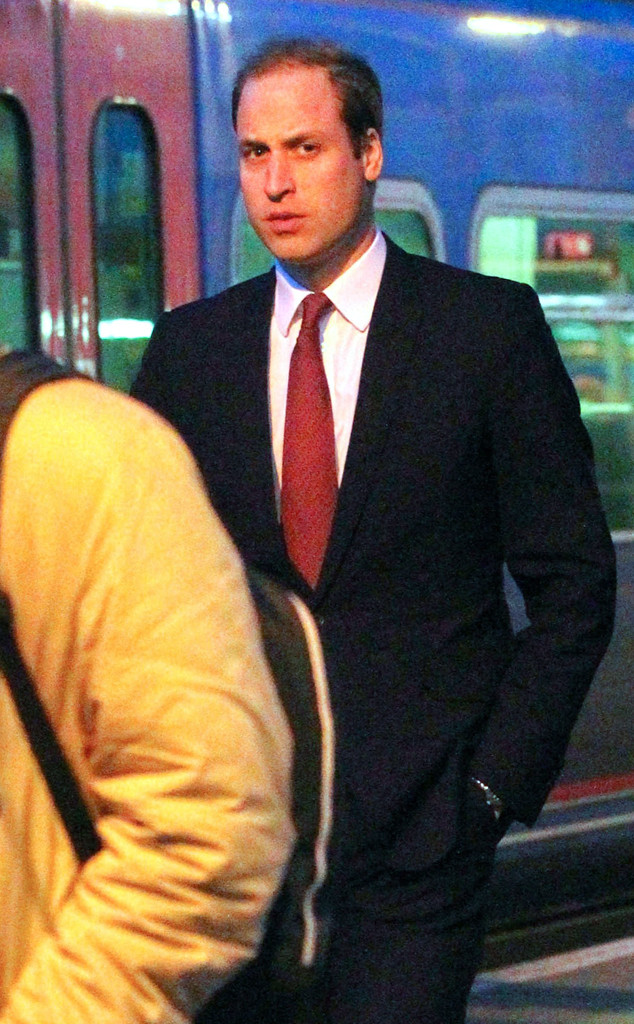 FameFlynetUK/FAMEFLYNET PICTURES
Prince William is commuting to school just like any other student.
The 31-year-old royal, who is attending the University of Cambridge for a 10-week-program, traveled by train for his first day of classes on Tuesday, Jan. 7.
Kate Middleton's husband, clad in a navy suit and mahogany tie, took the 9:44 a.m. train from Kings Cross station in Central London, a source reveals exclusively to E! News.
"He didn't travel first class, and blended in pretty well as a commuter," the source said. "He kept himself to himself and was just reading."
No word if he was reading from a textbook and preparing for his course work.
After his first day, an eyewitness spotted William returning to London on a 5 p.m. train.