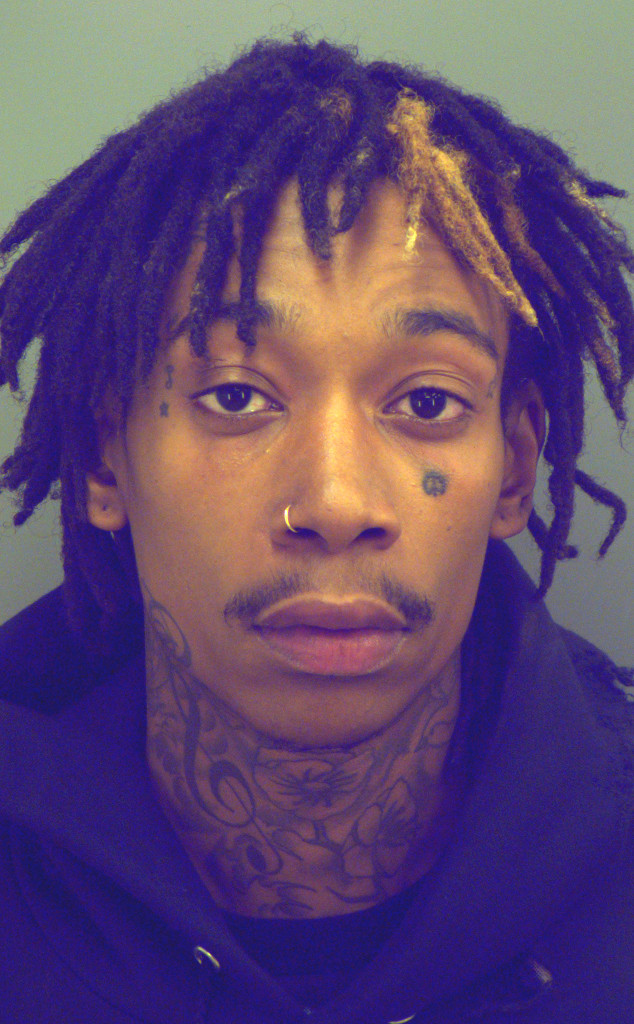 When in doubt, take a selfie. Or in this guy's case, a cell-fie.
Rapper Wiz Khalifa (real name Cameron Thomaz) was arrested Sunday morning after being stopped by a TSA officer at the El Paso International Airport, E! News has confirmed.
"The TSA Officer learned that Thomaz did not have any identification which led to him being sent for secondary screening," El Paso Chief of Police Gregory K. Allen said in a statement. "During that screening the TSA Officer located a metal container inside of the backpack which contained a prohibited item."