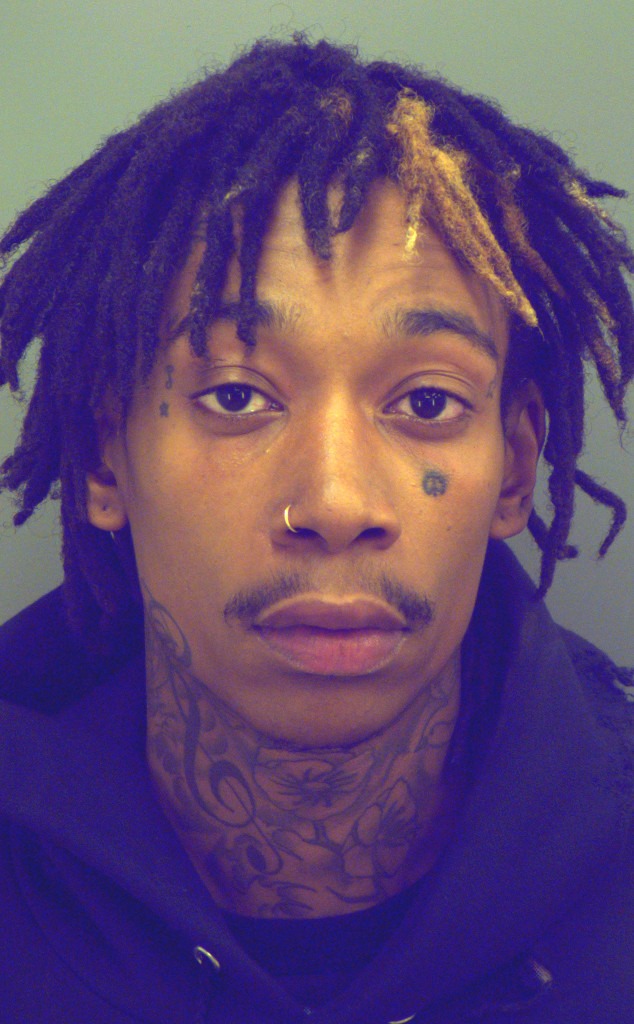 When in doubt, take a selfie. Or in this guy's case, a cell-fie.
Rapper Wiz Khalifa (real name Cameron Thomaz) was arrested Sunday morning after being stopped by a TSA officer at the El Paso International Airport, E! News has confirmed. 
"The TSA Officer learned that Thomaz did not have any identification which led to him being sent for secondary screening," El Paso Chief of Police Gregory K. Allen said in a statement. "During that screening the TSA Officer located a metal container inside of the backpack which contained a prohibited item."
The "prohibited item" was later confirmed to be 0.5 grams of weed. The 26-year-old Khalifa was charged with possession of marijuana (a misdemeanor) and taken to El Paso County Detention Facility where his bond was set at $300. His bond was posted and he is currently in the process of being released.
Khalifa doesn't seem to be too concerned with his arrest. Instead of sweating his jail cell, the "Black and Yellow" rapper posted a pic on Twitter he appropriately titled "Jail selfie." 
In fact, Wiz basically live-tweeted his arrest and jail stay. He posted a photo of his cell door with the phrase "Free Trap Wiz" (fans later turned that into a hashtag), and revealed that he wanted to drop his new single "28 Grams" today, but he got "locced [sic] up."
Ironically enough, he tweeted late Saturday night before his arrest: "I wanna get high with me too"