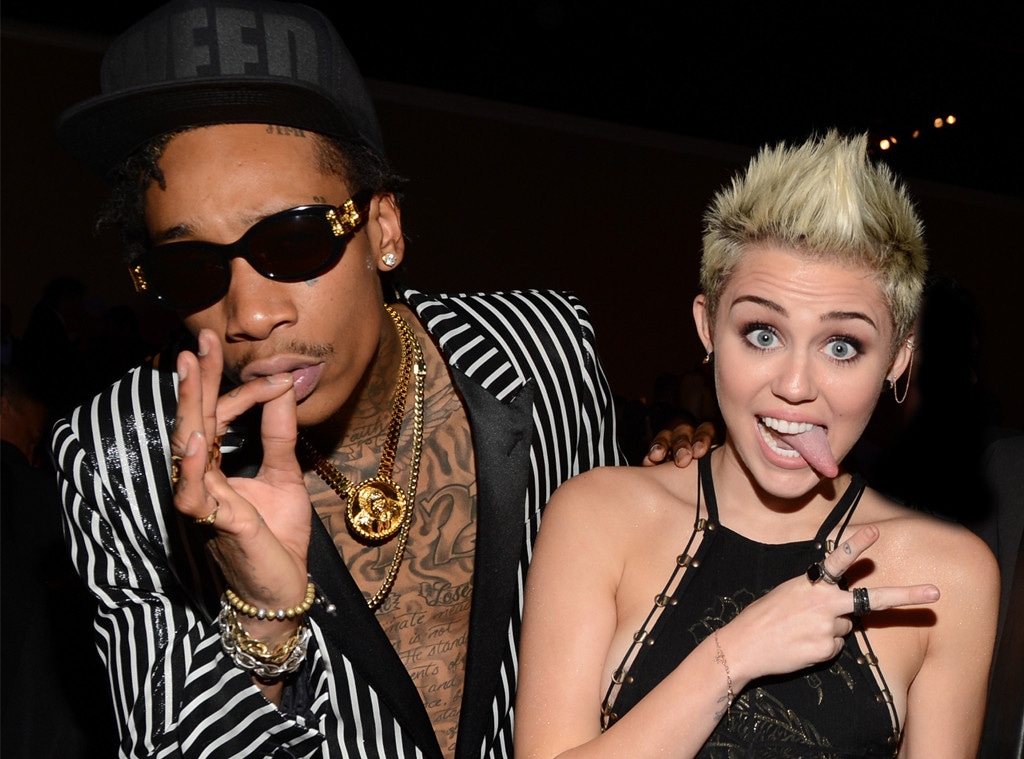 Larry Busacca/Getty Images for NARAS
You know it's serious when Wiz Khalifa, of all people, is saying you smoke a lot of weed.
The known marijuana user may burn a good amount of trees on his own, but he was still shocked to learn just how much of the devil's lettuce his pal Miley Cyrus liked to light up.
When asked what it's like to work with the Twerking Queen, who is featured on his new album Black Hollywood, Khalifa told Arsenio Hall on Monday, "Insane! But in a good way though. Like, she's just a ball of energy, you know what I mean? And she smokes a ton."
How much is "a ton," exactly? "I don't know. She's younger so it's different. Every five minutes she kept being like, 'Wiz, you don't have a joint rolled? What's up?'"
"And she's small," Hall added. "She's a tiny girl." Khalifa responded, "Right. And she's just blowin' like a train."
This may not come as a total surprise, seeing how Miley very openly revealed her love for smoking pot in the Oct. 8 issue of Rolling Stone. "I think weed is the best drug on earth. One time I smoked a joint with peyote in it, and I saw a wolf howling at the moon," the 21-year-old told the magazine.
"Hollywood is a coke town, but weed is so much better. And molly, too. Those are happy drugs—social drugs," she explained. "They make you want to be with friends. You're out in the open. You're not in a bathroom. I really don't like coke. It's so gross and so dark. It's like what are you, from the '90s? Ew."
As Wiz would say, they're just "living young and wild and free."