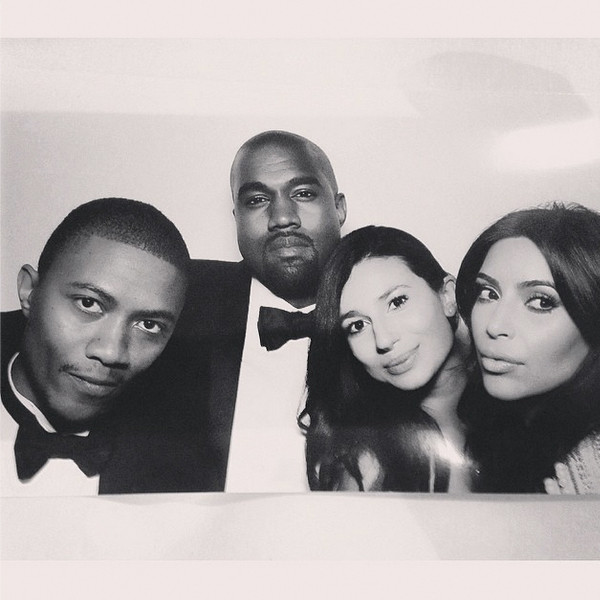 Instagram
When the wedding is "spectacular," you know the reception is going to deliver. And how could it not? Kim Kardashian and Kanye West, got John friggin' Legend to perform "All of Me" live.
Here's everything we know about the "emotional" wedding reception: 
Both Kim and Kanye's family made speeches. One highlight of the night was Kris Jenner's "big, emotional" speech that sources tell E! News was a tribute to Kim, Kanye, and their daughter, North West.
Our source says the speech was a "huge moment" of the evening. And thought it was surely touching (Kris' exclusive statement telling us how she was "beyond bursting with happiness" had to be a preview), we're told Kim kept her composure and didn't cry during the wedding.
Kim, who changed into a short, cream-colored, non-Givenchy cocktail dress for the reception, was also regaled by and epic 15 minute speech from her new husband, who talked about the Kardashian family ("The most remarkable people of our time"), being celebrities, and how he wants to spend "every day of my life with Kim." 
No surprise here, it got huge cheers.
One noticeable guest absent from the reception: North! But ducking out before the post-party allowed her parents plenty of time to hit the dance floor. The two's first dance was to an Etta James mashup, and then one seriously killer playlist—with some live rapping by 'Ye! 
The guests at Florence's Forte di Belvedere ate homemade pasta and beef filets, followed by strawberry sorbet and vanilla wedding cake, and sipped Armand de Brignac champagne and Brunello di Montalcino san Filippo red wine. Fancy!
Watch the Congrats Kim & Kanye Marathon all this weekend on E!, and don't forget Keeping Up With The Kardashians premieres Sunday, June 8, at 9 p.m.