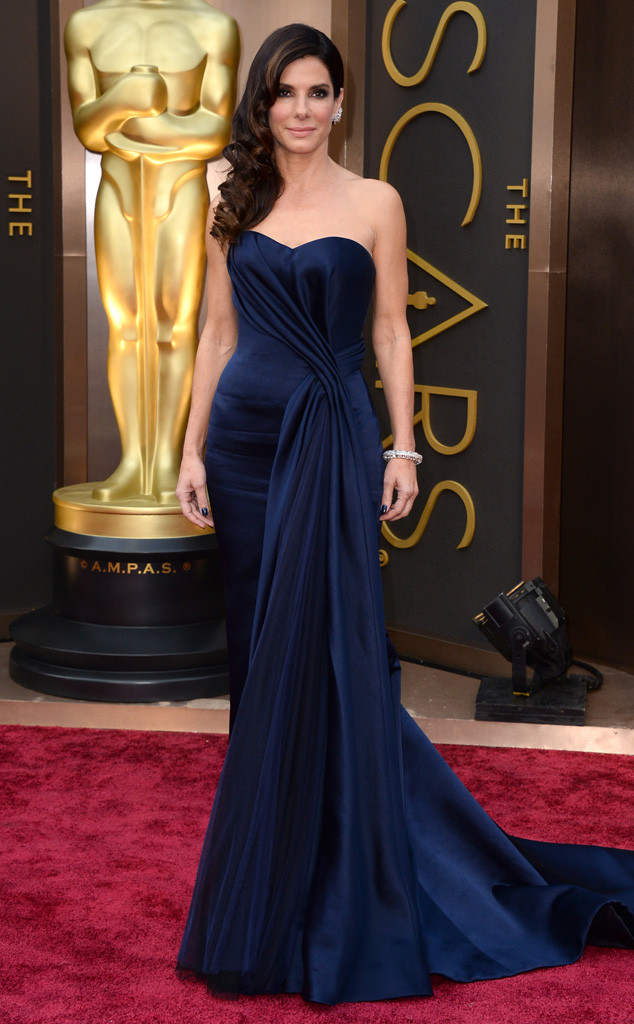 Jordan Strauss/Invision/AP
Sandra Bullock has settled a lengthy lawsuit against jewelry vendors who created a watch that used the actress' name to increase sales.
The 49-year-old Oscar winner filed a lawsuit against ToyWatch two years ago after the company advertised a watch with a diamond-encrusted, white band as the timepiece the brunette beauty wore in The Blind Side, even dubbing the wristwatch the "Bullock Watch."
The Hollywood Reporter confirmed the suit has been settled, although the terms have not been revealed.
In the suit, Bullock reportedly cited privacy laws as well as publicity statutes which protect the actress' name, image and likeness, highlighting her many accolades as well as a survey which puts Bullock ahead of Oprah Winfrey in terms of her popularity with the American public.