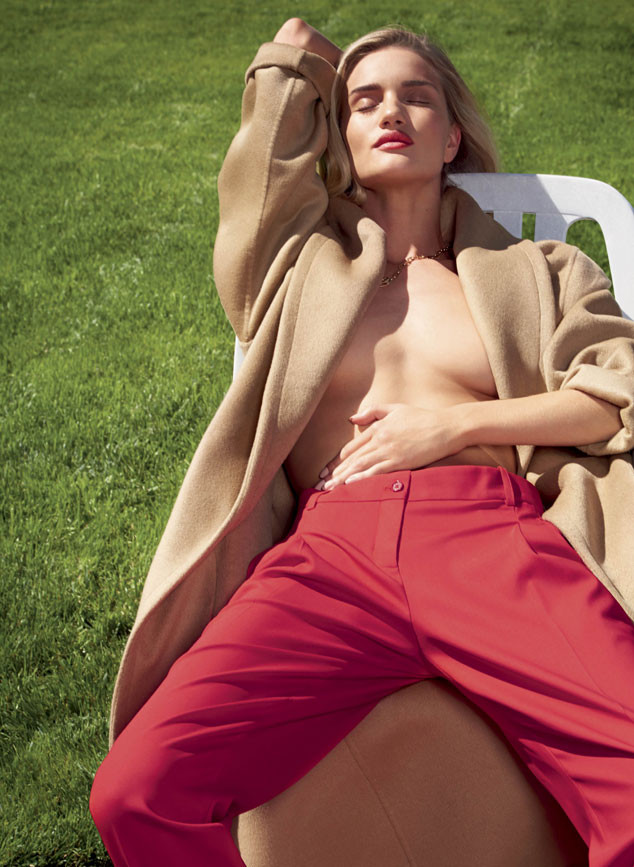 Collier Schorr/V Magazine
As if we needed another reminder that Jason Statham is one lucky son of a gun.
Sure enough, Rosie Huntington-Whiteley has, once again, decided to leave very little to the imagination in a new fashion spread for the upcoming issue of V Magazine.
Not that we're complaining.
And while the press release for the issue, which hits newsstands this Memorial Day weekend, states "Rosie wears this season's must have men's style tailoring by Prada, Celine, Saint Laurent and Gucci," we natually can't help but notice what she's not wearing.
In particular, a top.