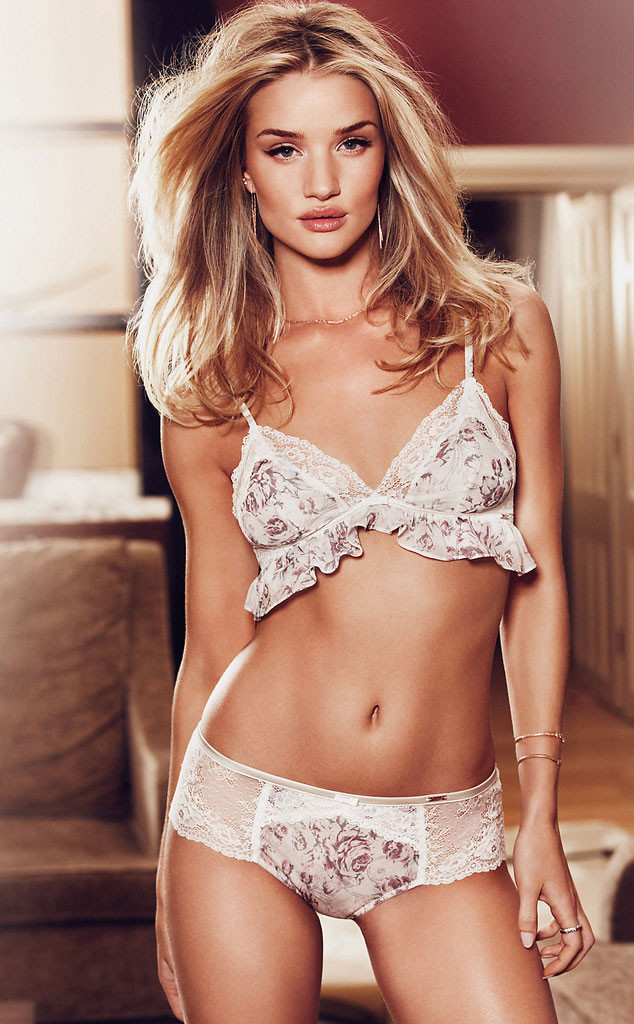 http://www.marksandspencer.com
Whether she's covered up while out and about in NYC or stripping down for her latest lingerie campaign, one thing's for sure: Rosie Huntington-Whiteley always looks hot.
And her latest set of jaw-dropping photographs prove just that.
The English model flaunts her enviable figure in the new pics for her SS14 Autograph Line—available at Marks & Spencer—showing off her bangin' bod in a set of both gray and lavender bras and panties.
Huntington-Whiteley's gorgeous blonde locks appear to have been given a fancy blow-out treatment and she puts her puts her too-die-for abs on full display as she gives the camera a sexy stare (you know, in case you needed any further motivation to hit the gym before summer officially begins).