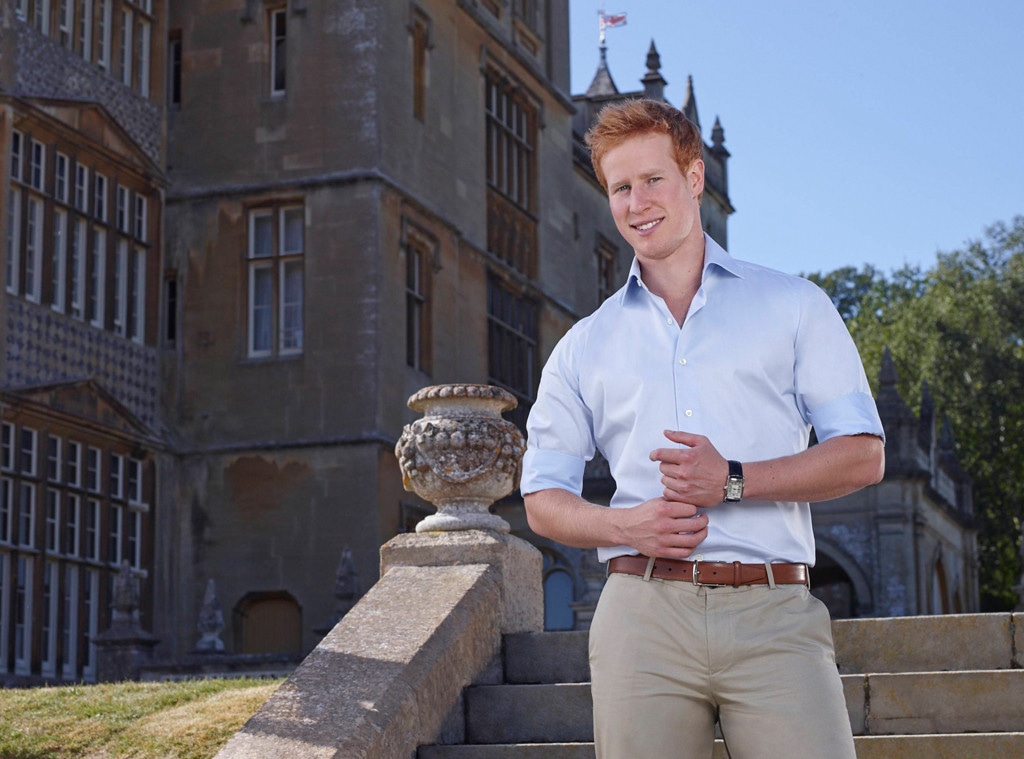 Daniel Smith/FOX
The royal ruse is on!
I Wanna Marry "Harry," Fox's reality dating competition series that centers on a pauper pretending to be a prince, finally made its debut tonight and has already won the title of this summer's ultimate guilty pleasure. Sorry every other trashy reality series, you can go shave your backs now!
Viewers were introduced to Matthew Hicks, a 23-year-old oil spill worker who can't afford a car, but just so happens to look like Prince Harry, as he underwent a regal transformation in the name of finding true love by duping 12 American women into thinking he was actually the world's most eligible prince.
Ridiculous? Yes. Fun? Hell yes. While some of the ladies had their initial doubts about whether or not Hicks was legit, they are were eventually swept up into the fairy tale facade. (Masquerade masks and security details helped sell the lie.)
But with an absurb premise comes great one-liners. Here are our 20 favorite things that were said by Hicks and the 12 ladies during the series premiere:
1. "We're at Downton Abbey!"
2. "I have a massage front wedgie on these!"
3. "Oh good, we have another oldie!" (What is said after a contestant says she's 25.)
4. "My version of afternoon tea is happy hour."
5. "We don't have tea parties where I'm from. I don't think Long Island Ice Teas count."
6. "I want some carne asada fries so bad."
7. "I hope I don't sound ignorant saying this, but I really don't know what Prince Harry looks like."
8. "Oh khakis, that's cute. I love that."
9. "I mean who else has secret service? The queen, the president, Michael Jackson…and I don't think he's any one of those."
10. "I'm seeing girls use bronzer on their chest to make their boobs look bigger. I'm not even sure what bronzer is exactly!"
11. "I'm a pre-school teacher, but kind of a naughty one."
12. "I am awesome, but at the same time can be a bitch."
13. "I'm currently a pre-med student pursuing molecular biology and I have a 4.0 GPA."
14. "The most romantic date I've ever been on we went to the casino."
15. "Immediate turn on!" (One of the contestants on British accents aka American women's kryptonite.)
16. "He catches me and I'm like, this is a fairy tale beginning!"
17. What Kingsley, the personal butler, calls Matthew: "Sir."
18. "Oh my gosh, we're dating Prince Harry."
19. "She had naughty come-to-bed eyes."
20. "Keep your panties on. Or not!"
What did you think of I Wanna Marry "Harry"?  Will you tune in again for more of the royal ruse? Sound off in the comments below!