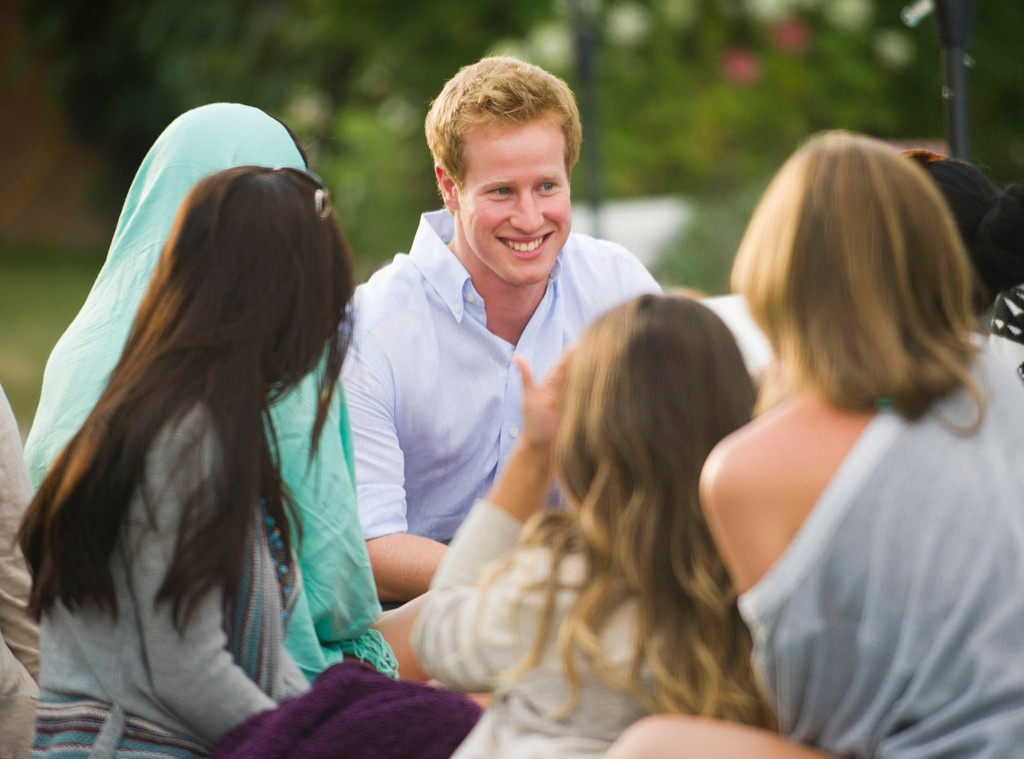 Chris Raphael/FOX
Fox's I Wanna Marry "Harry" looks absolutely ridiculous—and we're already obsessed.
The new reality show is essentially Joe Millionaire, but with a Prince Harry look-alike instead of a fake millionaire. The premise: 12 American girls travel to a gorgeous English country house. "We're at Downton Abbey," one of the contestants shrieks in the first look video below.
The ladies get their first glimpse at "Sir," that's what they're calling the fake Prince Harry, whose real name is Matt Hicks, when he arrives by helicopter. He's quickly rushed away, leaving the ladies to speculate as to whom this playboy really is.
"The stakes have been raised tenfold and there will be heartache and tears before bedtime," "Kingsley" (Paul Leonard) says.
A masquerade ball follows and the 12 contestants meet the "prince" for the first time. "One woman is scary enough, you put 12 in front and it's just absolutely terrifying," "Sir" says in the sneak peek.
Look for "out of this world" dates. Lots of James Bond-esque romance with casino nights, private beaches, boats, hot tubs and polo, of course.
I Wanna Marry "Harry" premieres Tuesday, May 27, at 8 p.m. on—where else?—Fox.