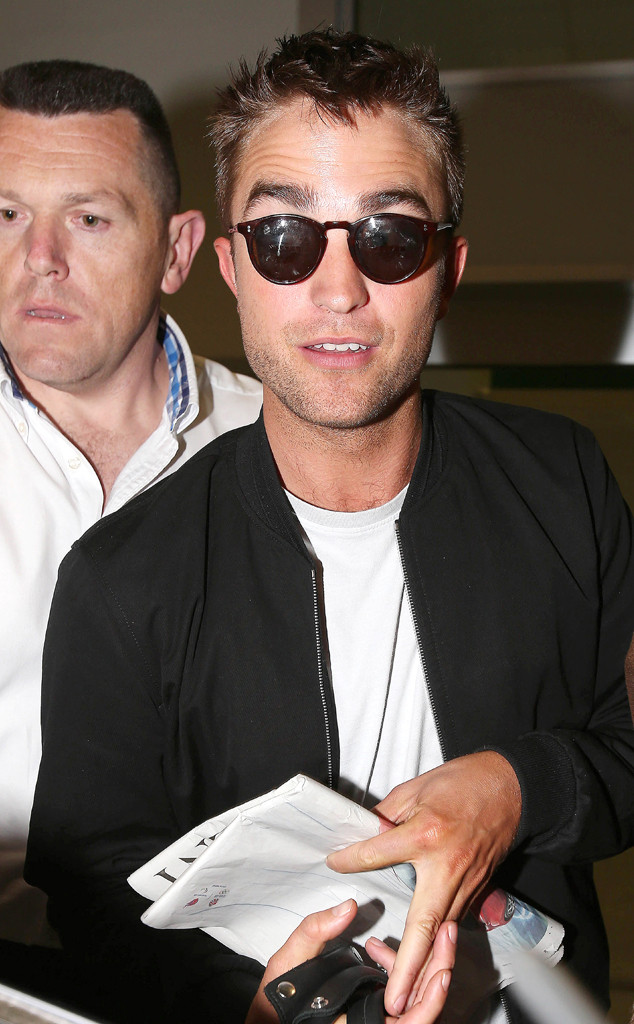 Xposure/AKM-GSI
It just got a little nicer to be in Nice.
Robert Pattinson arrived Friday in the French Riviera and was immediately set upon by fans at the Nice Côte d'Azur Airport who were anxious for a glimpse of the handsome star, who despite being used to the attention still managed to look a bit startled.
The British actor had his shades on and was toting a copy of the Independent newspaper. A couple of bodyguards warded off his admirers.
Pattinson is in town to attend the Cannes Film Festival, which kicked off Wednesday, on behalf of not one, but two films.