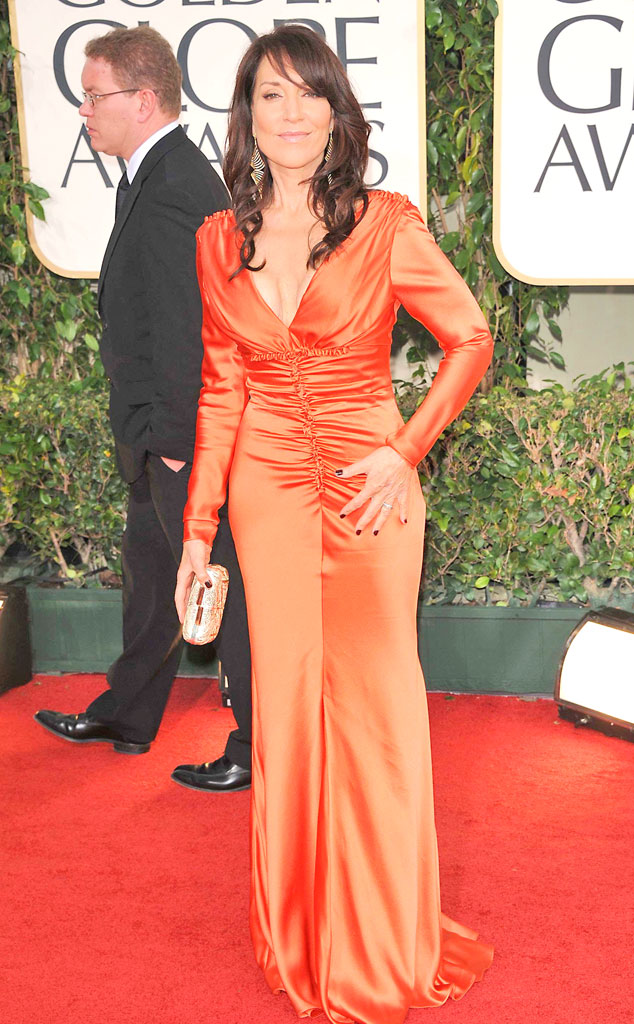 Giulio Marcocchi/Sipa Press
Pitch Perfect 2 has quite the cast!
Anna Kendrick, Rebel Wilson and Brittany Snow are all returning, of course, as is Elizabeth Banks, who's also directing the sequel. Hailee Steinfeld will be joining the musical ranks of the Bardem Bellas, and earlier this week, Sons of Anarchy star Katey Sagal was confirmed as part of the cast, too!
Per TV Guide, Katey will play Hailee's mom in the flick. The 17-year-old Oscar nominee is clearly excited for the film, tweeting a reminder thursday that "Pitch Perfect 2 comes out in 365 days. So yes, the countdown begins now."