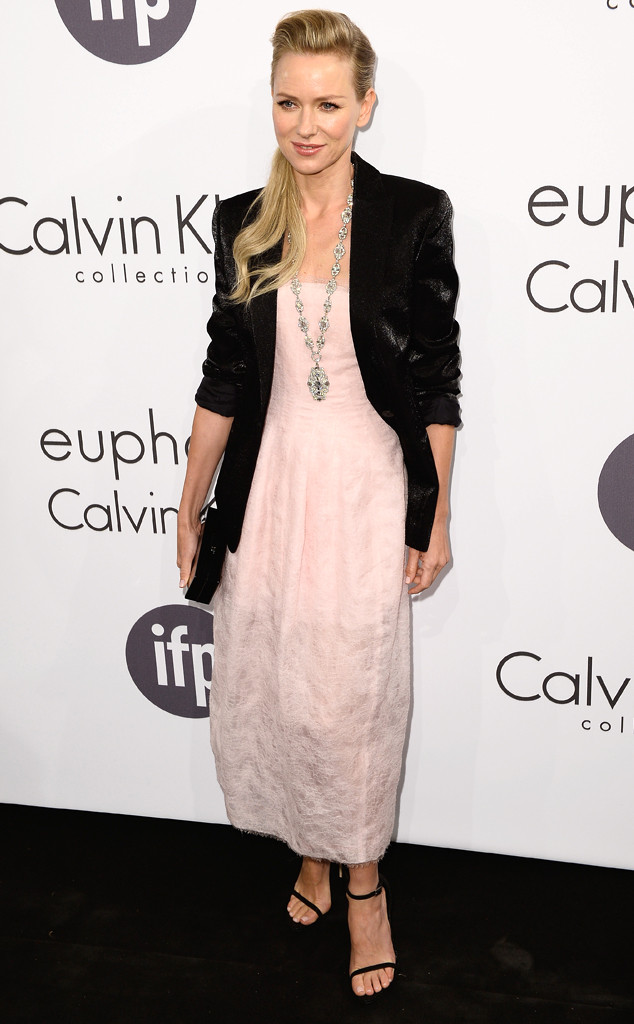 Ian Gavan/Getty Images
Naomi Watts has two words of advice for anyone walking the iconic red carpet at the Palais des Festivals de Cannes: "Own it!"
How so?
"I don't know, " the Oscar-nominated actress said with a laugh last night at Calvin Klein and Independent Film Project's annual party at Cannes. "It requires a lot of help from professionals—your hair and makeup team obviously and whoever is dressing you."
Watts recalled the first time she stepped onto that carpet.
"I think I was shaking like a leaf," she said. "It was very nerve-wracking. It's the biggest red carpet I think I've ever been on. It's so broad and wide and so many people, so many photographers, so many people calling your name and you don't know which way to look. It's quite unnerving."
Not that Watts is actually complaining. "It's grand," she said.