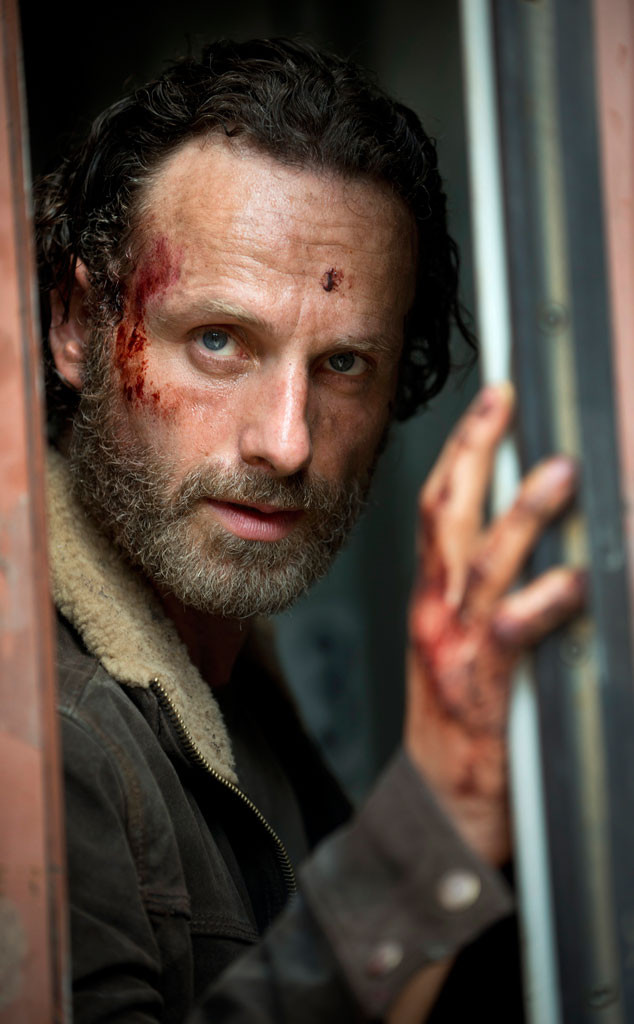 Gene Page/AMC
Rick Grimes lives! We knew that already, but still. AMC has released the first image from The Walking Dead season five and it's of our hero, played by Andrew Lincoln, looking a little worse for the wear but still breathing.
When we last saw Rick Grimes, he was being forced to surrender in Terminus. However, he was reunited with various members of his group.
The Walking Dead continued its ratings dominance in season four. Its March finale had 15.7 million viewers, with 10.2 million of them in the 18-49 demographic.