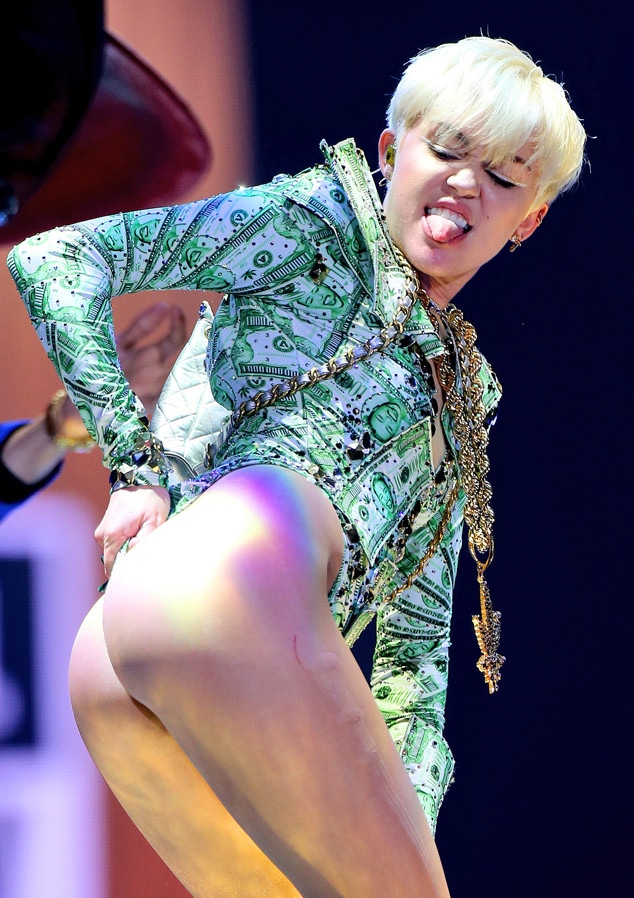 Simone Joyner/Getty Images
Miley Cyrus is back and wilder than ever!
The 21-year-old pop star hit the stage at London's O2 Arena Tuesday night to resume her Bangerz concert tour after she was forced to cancel and postpone U.S. and European dates due to a severe allergic reaction to medicine.
The "Wrecking Ball" singer was back to her usual rowdy self, prancing around the stage in barely-there costumes and making sexual movements around her dancers. She also continued spitting water onto fans in the audience and even encouraged concertgoers to kiss people of the same sex.
"She got loads of same sex people to snog in the audience and put them on camera on a giant screen and make a speech about how we should all just 'be ourselves,'" one attendee told MailOnline.
Sounds like a party!
One audience member who clearly had a blast during Miley's London show? Lily Allen! Allen took to Twitter to share, "That was basically the best thing I've ever seen #BangerzTour #MileyCyrus." Cyrus retweeted the message.
Next, Cyrus is scheduled to travel to Ireland and France, with a total of 18 shows altogether in Europe.