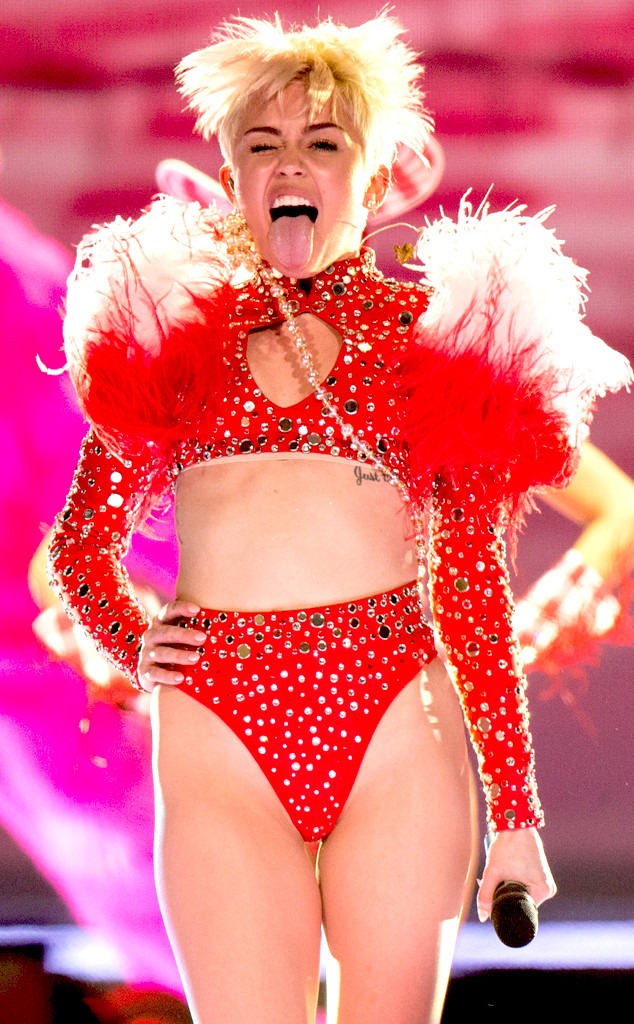 Christopher Polk/Getty Images
Miley Cyrus has finally left the hospital!
After being hospitalized more than a week ago for an "absolutely horrible reaction" to medication to treat the flu, the 21-year-old pop star has finally been released from her hospital bed, E! News confirms.
"She is feeling much better and Europe [tour] is still on," a source close to the "Wrecking Ball" singer tells E!. We're not sure where Miley currently is, but she is in the States (we're hopeful she's resting up at home in L.A.!).
Earlier this week, E! News confirmed that Miley was still in the hospital, but no longer staying in Kansas City, where she was originally hospitalized on Apr. 15.
While Miley's illness caused her to postpone the rest of her U.S. Bangerz tour dates last week, the European leg of her tour is still on! Miley is set to leave for Europe sometime next week. Her first show is Friday, May 2 in Amsterdam followed by stops in Belgium, the U.K., Ireland, France and more. In total, Miley has 18 concerts across the pond.
Miley will then make up her six rescheduled U.S. shows in August.
Glad to hear she's finally feeling better!
—Reporting by Ken Baker